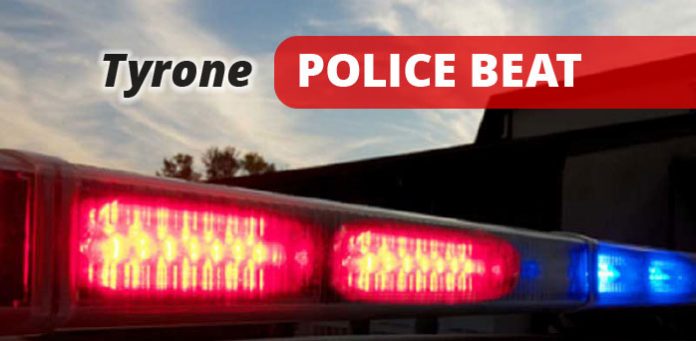 Tyrone officer cuffs driver of stolen vehicle — 
Police took a Tyrone man into custody early Sunday morning for his actions during a domestic dispute and discovered that he was already wanted for similar behavior in the past.
According to a police spokesman, officers responded shortly after 6 a.m. May 14 to a welfare check at a residence on Shank Hill Ridge. Upon making contact with the victim, they learned that the suspect was intoxicated and had grabbed the victim by the shoulder, tearing her shirt.
The suspect fled through the back of the house to a garage, and Tyrone police received assistance from Peachtree City police and Fayette County deputies in convincing him to come out.
Officers learned that there were already outstanding warrants on the suspect for domestic violence, stemming from a previous incident at that same location where the suspect and the victim both lived.
Franklin Hooker, 36, now faces charges of battery, false imprisonment and interfering with a 911 call. Officials indicated that the two latter charges are from the outstanding warrants in place before this most recent incident.
In an unrelated incident in Tyrone, an officer on patrol the morning of May 13 got behind a vehicle that he had determined was stolen. After confirming with dispatch that the car was indeed stolen out of East Point, he conducted a felony traffic vehicle stop and removed the driver from the vehicle at gunpoint, which is standard procedure with a felony stop.
The investigation revealed that the suspect not only was driving a car that didn't belong to him, but he also did not have a license to drive any kind of car. Denzel Ancrum, 28, of Lithonia was arrested and charged with theft by receiving stolen property and no driver's license.