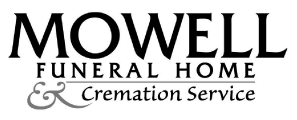 Jasper "Jay" Monroe Maxwell was born to Lawrence and Pearl Reed Maxwell in Sedalia, Missouri on December 25, 1936. He passed away at the home of his son on April 23, 2023. He was 86 years old at the time of his passing. Jay attended Smith-Cotton High School and graduated in 1956. He was a member of the DeMolays, and participated in many church activities as well.
He was awarded a Navy ROTC Scholarship and entered Kansas University. He was active in the Baptist Student Union, serving as president of the Kansas Nebraska BSU.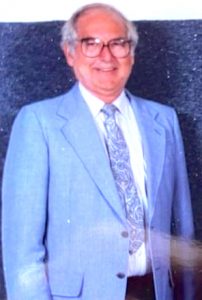 He attended Calvary Baptist Church in Lawrence, Kansas. He graduated with a Bachelor of Science degree in aeronautical engineering. In 1955, he served as a summer staffer at Ridgecrest Baptist Conference Center in North Carolina. It was that summer he met another staffer, Glenda Faye Smith of Kentucky, and they were married in August of 1958.
Jay entered Navy flight school and flew the T28 and T34. His first assignment was at the VP5 Patrol Squadron in Jacksonville, Florida. He flew the P2V Neptune, and the P3 Orion. Over the course of his naval career, he flew missions supporting the Cuban Missile Crisis, had a deployment to Iceland for 5 months and Sigonella, Sicily for 5 months, and was carrier-landing qualified.
In 1967, Jay transitioned from military to commercial flying. He was hired by Delta Airlines, and flew the DC8, DC9, 727, 747, and the L1011, until his retirement in 1996.
Jay's hobbies were abundant. He was an amateur historian, and was interested in Revolutionary War History and Civil War History, but nothing captured his attention like the Lewis and Clark Expedition. He retraced the route numerous times, and there was not a book about the adventure he did not own.
He was also an avid bicyclist, covering over 60,000 miles on various rides in the U.S. and abroad. He pedaled his bicycle across Florida, Iowa, Georgia, Missouri, Colorado, California, Idaho, Oregon, Washington, Arizona, Nebraska, and Tennessee.
He traveled internationally for both work and leisure, and he and his wife Glenda visited Belfast, Dublin, and Shannon, Ireland; St. Petersburg, Russia; Helsinki, Finland; Heidelberg and Hamburg, Germany; East Germany; Paris, France; Rome, Italy; London, England; Newfoundland; in addition to most major U.S. cities, as well as Hawaii and Alaska.
He and Glenda also became Airstream RVers, and traveled thousands of miles across the country, including Alaska and the Yukon, every Canadian province, and every state in Mexico.
He is survived by his wife of 65 years, Glenda; children Eric (Janet) Maxwell of Peachtree City, Georgia, Gayle (Eliott) Jordan of Roseburg, Oregon, and Kevin Maxwell of Fayetteville, Georgia; his four grandchildren, Ben (Kirsten) Jordan of Wenatchee, Washington, Sam (Maddy) Jordan of Fort Collins, Colorado, Glenda (Nick) Jordan of Las Vegas, Nevada, and Amy (Alex) Jordan of Eugene, Oregon; great-grandson, Aden Jordan of Bell Buckle, Tennessee; sisters-in-law, Annette Smith and Clista Miles; brother-in-law Rob (Marie) Smith; son-in-law Jesse (Anna Lee) Jordan of Bell Buckle, Tennessee; cousin Lloyd Decker of Overland Park, Kansas; and many loving nieces and nephews and their families. He was preceded in death by his parents, as well as his sisters and brothers-in-law, Mabel and Bob Younger of Florida, and Elva Lee and Irvin Parks of Missouri.
There will be a private family service in Warm Springs, Georgia. Burial will take place on Saturday, June 10, 2023, 11:00 AM, at Westminster Memorial Gardens, Peachtree City.
We welcome you to provide your condolences, thoughts, and memories on our Tribute Wall.  Mowell Funeral Home & Cremation Service, Peachtree City, www.mowells.com