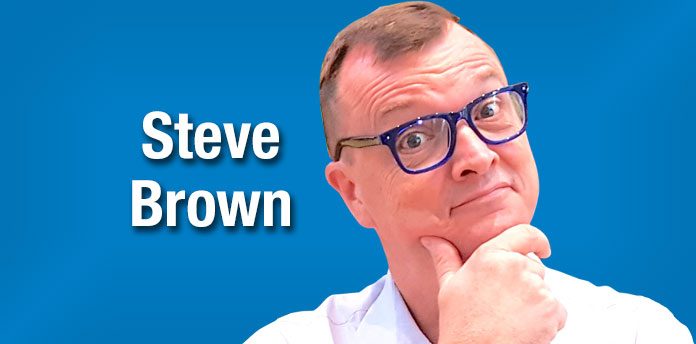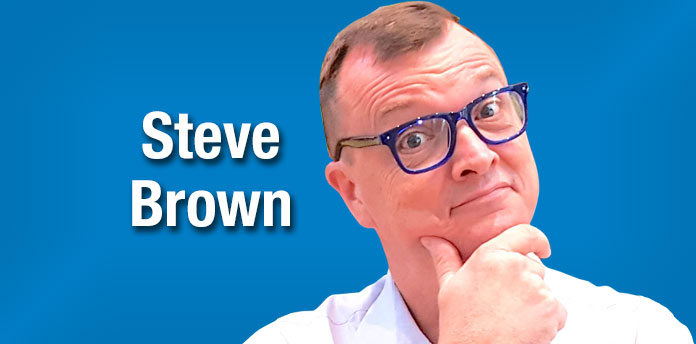 OPINION — My last column created a certain frisson amongst the people who are bent on destroying your life and your children's future (see: https://thecitizen.com/2023/04/18/opinion-do-you-have-the-courage-to-save-your-community/).
We know for a fact that there is a concerted effort to create fear and despair in the general public under the threat of violence, public humiliation, termination from employment, and steady pressure to kowtow to a series of ever-growing unhinged leftist ideas.
So, I challenge you. Do not be afraid to oppose those who are determined to crash your family's future lest your silence is nothing more than the seal of your hapless doom.
Do not allow our culture to devolve into a Maoist-style re-education camp where your children and grandchildren are forced to chant psychotic platitudes in the classroom and workplace such as men can get pregnant, and Abraham Lincoln was in favor of slavery.
Many are currently standing silent, watching while intolerant tyrannical leftists take over as president of the nation and universities. They are turning school boards, regulatory agencies, professional and athletic associations, state and federal courts, and even churches against those who speak out against surgically disfiguring children, scientific corruption, race-based discrimination, or men taking over women's sports competitions.
All they have are insults
Be sure to peruse the comments offered under my last column. You will see a perfect example of the primary weapon used by the local left-leaning censorship provocateurs: personal insults. And most of the personal insults come by way of anonymous accounts.
Many people are very fearful of being publicly browbeaten on the internet for no other reason than these devotees of leftism cannot defend their counterproductive arguments. Yes, personal insults can be cruel, but their comments undoubtedly prove they cannot debate their agendas, so rude invectives are all they can provide.
Honestly, how are actual biology deniers going to convince anyone that biological male athletes do not have an advantage over females or that men can become pregnant? It's easy to see why they must resort to violence and insults to force the culture over to their positions.
The cadre of young adults in our community who responded to my last column began to attack me personally with insults because they know the causes they advocate are so far-fetched, so Marxist, that the bulk of the population would never agree with their positions. They know little about history, even less about science, but excel at anarchy.
Campuses where our offspring go to perish intellectually
Thousands of books could be written on the dismemberment of our nation's colleges and universities. The once bastions of ideological diversity are now the rigid training grounds for identity ideology, subdividing the population, upending a prosperous capitalist culture, and increasingly ruining the everyday lives of future generations.
A routine example of this devastation occurred recently at Stanford Law School where a federal judge was asked to speak at a Federalist Society event. Students mobbed the venue and began screaming at the speaker with insults and threats. The judge's lessons and opinions were not allowed on the Stanford campus because they did not comport with the Marxist positions they championed.
One of the student militants screamed, "We hope your daughters get raped!"
Realizing that the students were out of control, literally terrorizing the guest speaker, Associate Dean Tirien Steinbach immediately ran to the front of the room and began waving her arms. The students quieted down and Steinbach confirmed that she was on the side of the students wanting to prevent the judge from uttering a single word on campus.
Steinbach is the associate dean of "diversity, equity, and inclusion" which really means she stands for narrowing views on campus to those she approves of and excludes those who do not agree with her and do not look like her.
You must sit in silence
The heartbreaking part is that most of these Maoist-infused students in some of the finest universities will eventually take over law firms, corporations, and high positions in government. They will do so because most are afraid to challenge them. Fragile corporate managers keep their heads low and allow new hires to impose their ridiculously dangerous ideas in the workplace.
As we witnessed in communist nations (today's students are largely oblivious to this), the first thing they do is rip free speech out of the national fabric.
Only their views are relevant (think colleges that have lists of words and phrases that cannot be said on campuses and prevent speakers from speaking). There is only one way with threats and violence falling upon those who do not follow.
Groups like the Human Rights Campaign and the World Economic Forum use corporate and government peer pressure to force culture change and create a submissive population. Look at their websites.
It's easy to do nothing and allow failure
J. Budziszewski, a professor of government and philosophy at the University of Texas, echoes my thoughts, "Explain why we needn't grieve that so many of us pretend these things aren't happening, are afraid to speak up, or think having a burning concern about them is a distraction from more important things." He continues, "The normalization of disorder and empowerment of the lunacy are not to be taken lightly."
Wall Street Journal columnist Gerard Baker sees where it is all going, demanding a response from employers. "It's time employers started to resist, and began to educate their employees – the hard way if necessary – why free speech is so important."
Yes, I despair whenever my local Peachtree City government attempts to use taxpayer funds to sue citizens who rightly criticize the city council like the Fleisch administration proposed. Likewise, it is never a good sign when the local government keeps trying to dislodge the citizens from government forums.
The people corrupting our systems are not shy about voicing their views and canceling you. Can you take a stand? Can you do it for your children and grandchildren?
[Brown is a former mayor of Peachtree City and served two terms on the Fayette County Board of Commissioners. You can read all his columns by clicking on his photo below.]