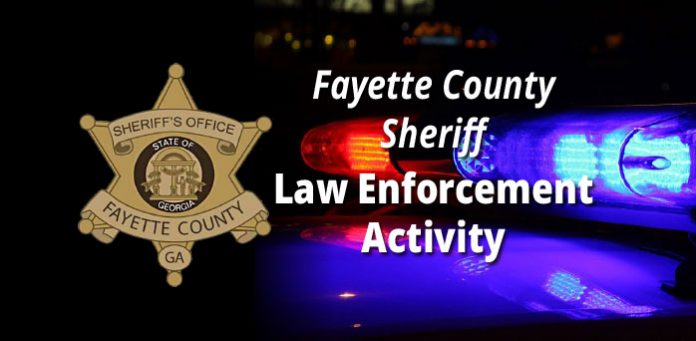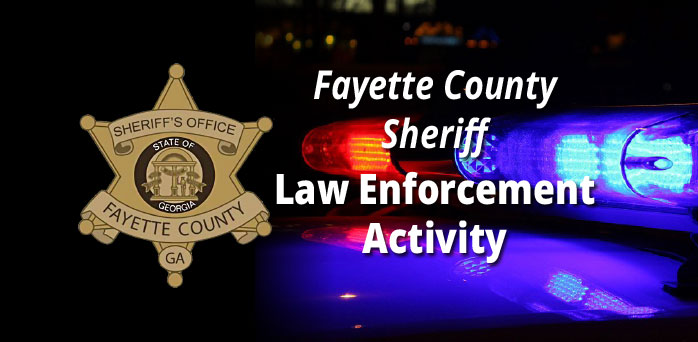 Several people found themselves in Fayette County Jail this week because they tried to put money in their own bank accounts using checks that did not belong to them.
According to the Fayette County Sheriff's Office jail log, one of these alleged perpetrators was finally placed in custody about 18 months after the crime. Sherielle Walker, 38, of Wrightsville was arrested April 3 by Fayette deputies at the Johnson County Sheriff's Office for a charge of financial identity fraud dating back to November of 2021. According to reports, she forged six checks from an account that was not hers.
Another suspect located in a separate jurisdiction was Amesha Higginbotham, 34, of Marietta. She was picked up April 3 at the Cobb County Jail, also facing a charge in Fayette County of financial identity fraud. A FCSO spokesman did not have the details of the alleged incident but stated that Superior Court Judge Scott Ballard had issued a bench warrant for her arrest.
Two other cases of financial identity fraud are carrying the additional charge of elder abuse. Ekai Robertson, 18, of New Orleans was arrested April 6 for an incident last September. Shara Williams, 34, of Hampton was arrested April 3 at Clayton County Jail on an unrelated case from last November.
Although the cases are not related, both suspects are accused of fraudulently acquiring checks that were not intended for their use and depositing them into their personal accounts. In both cases the victim was over the age of 65, which automatically triggers the additional charge of elder abuse.
A traffic stop led to the discovery of another suspect alleged to have similar aspirations regarding financial wrongdoing. A deputy stopped a vehicle April 4 at Hwy. 279 and Helmer Road because it did not have a valid tag. The driver was discovered to have several different false identifications on his person, and the only driver's license he had was not his.
Steve Simpson, 29, of Riverdale was charged with financial identity fraud, forgery in the second degree, manufacture or sale of a false ID, and driving without a license.
Elsewhere on the county's roads, a car was stopped just after midnight April 5 because of a lack of brake lights. The ensuing investigation led to the arrest of Genard Grimes, 31, of Atlanta on felony charges of theft by receiving stolen property, drug possession/sale/manufacture, and possession of a weapon during the commission of a crime. Other charges included marijuana possession, non-labeled prescription drugs, open container, and the initial traffic violation.
Another Fayette resident picked up a felony charge without leaving home. Deputies responded April 4 to an altercation between a woman and her grown daughter, with the result being the arrest of the mother. Philania Patton-Dumas, 52, was found to be the primary aggressor in the incident at her home on Emerald Lake Drive. Her daughter does not live there. The suspect was arrested and charged with aggravated assault/family violence.