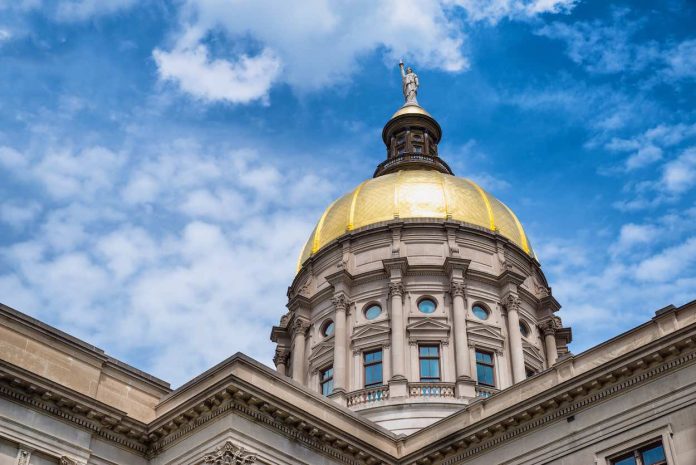 ATLANTA – A $32.4 billion state budget with pay raises of $4,000 to $6,000 for state law enforcement officers and $2,000 increases for other state workers, teachers, and university system employees gained final passage in the General Assembly Wednesday.
---
by Dave Williams | Capitol Beat News Service
---
The Georgia Senate passed the fiscal 2024 spending plan 54-1 late Wednesday afternoon. The state House of Representatives followed suit 170-3 shortly before midnight on the final day of this year's legislative session.
The budget, which takes effect July 1, increases state spending by $2.2 billion, or 7.4%, over the budget the legislature adopted last spring.
The spending plan fully funds Georgia's Quality Basic Education (QBE) k-12 student funding formula with a record $13.1 billion in state dollars.
House and Senate budget conferees also added $6.3 million to provide 17 million free meals to public school children from low-income families.
"Kids aren't able to learn when they're hungry," said House Appropriations Committee Chairman Matt Hatchett, R-Dublin.
The budget also covers 100% of tuition for Georgia's HOPE scholars for the first time since 2011.
However, House and Senate budget conferees agreed to a Senate proposal to redirect $66 million from the University System of Georgia's teaching formula to shore up Georgia's Medicaid program. The university system could make up the reduction by dipping into carry-over funds, said Senate Appropriations Committee Chairman Blake Tillery, R-Vidalia.
Several senators sought assurances from Tillery during the floor debate on the budget that the cut wouldn't hurt Georgia's public colleges and universities, particularly the smaller institutions with fewer resources.
"I think our university system provides the best educational opportunities in the country," said Sen. Bill Cowsert, R-Athens.
Tillery said the university system has $504 million in carry-over funds, according to a report released in October. He said the formula cut doesn't have to disproportionately affect the smaller schools.
"It's essentially a block grant," he said. "[The university system Board of Regents] can spend it any way they want."
The final version of the budget also added $117 million for mental health services, $47 million above Gov. Brian Kemp's request.
The spending plan includes $11.1 million for the staffing that will be needed in the coming weeks to redetermine assessments for Medicaid enrollees following the "unwinding" of additional federal benefits that were provided during the pandemic.
"Even with these increased funds … it's going to be difficult," Tillery said. "Sometimes, there's just things dollars can't do."
The budget also funds construction, planning and/or design of 24 buildings, primarily projects on university campuses, money Tillery said might not be available next year.
"We will continue to keep a close eye on the financial clouds gathering on the horizon," Kemp told House members early Wednesday evening during his annual address on the last day of the session.
The budget now moves now to the governor's desk for signing.