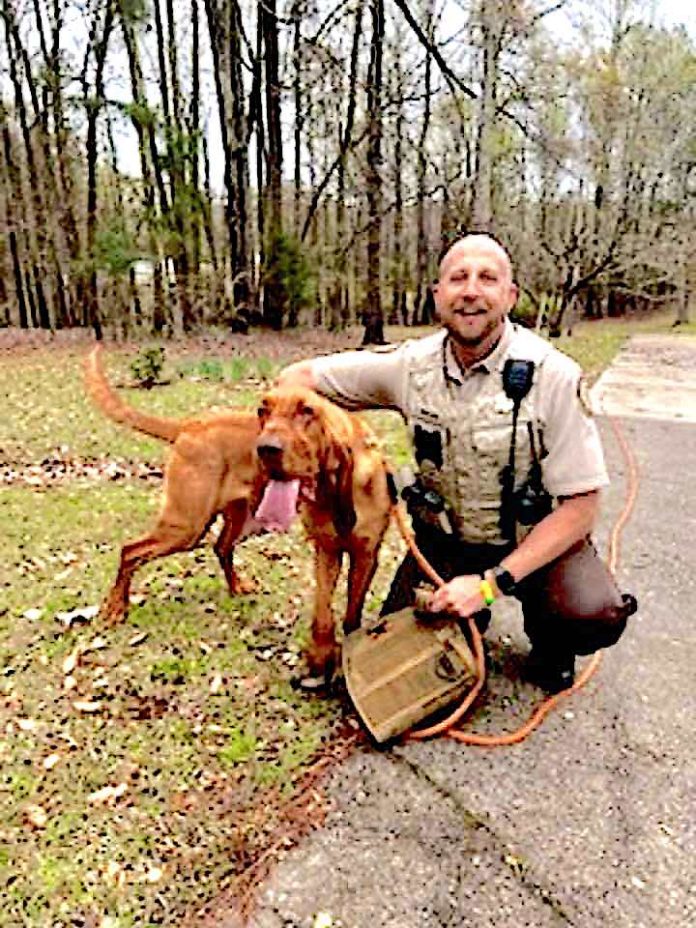 A bloodhound with the Fayette County Sheriff's Office sniffed out a man in the woods who ran from police after what seemed like a minor traffic incident over the weekend.
According to reports, deputies were dispatched March 12 at around 5 p.m. to a residence on Morris Drive where someone had run over a mailbox with his vehicle. The driver had left the vehicle and fled into the woods. Officials do not know why he ran, as it was a one-car accident with a mailbox.
An officer with the FCSO's Bloodhound Team was among those who responded along with Bloodhound Rufus. Once deployed into the woods, Rufus found the suspect hiding in a wooded area approximately a half-mile from the scene of the accident.
Randy Charles Johnson, 36, of Senoia was arrested and taken to Fayette County Jail. He was charged with probation/parole violation, obstruction, driving with a suspended license, failure to notify owner upon striking a fixture, and failure to maintain lane.
According to a post on the FCSO's official Facebook page, Rufus is 16 months old and this was his first official deployment.