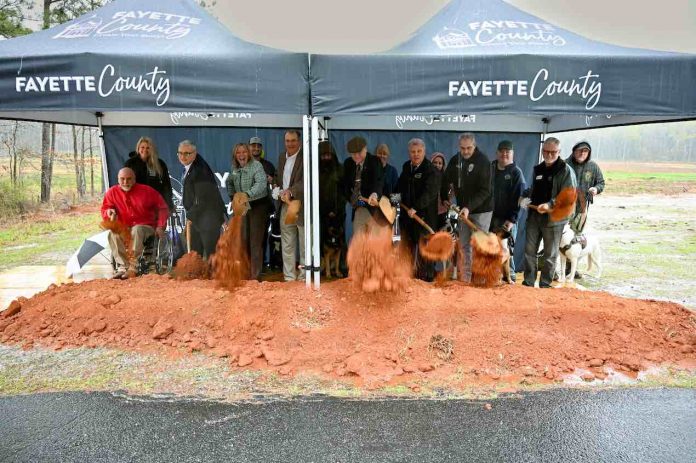 Fayette County and Peachtree City officials broke ground on a new Animal Shelter facility March 9.
The 6,000-square feet facility is being built on a 4-acre site off Ga. Highway 74 South in Peachtree City. The shelter is set to open late 2023 to early 2024. The new location will double the capacity of the current shelter and will house 52 dogs.
Jerry Collins, Director of the Fayette County Animal Control Department, said he is excited about the progress of the project.
"I'm glad we are moving forward. I hope the new facility meets the needs of the community for a long time to come. I want to say thanks to the community and especially to the Board of Commissioners for their support. Without the community and the board, we wouldn't have gotten this far," he said.
The Fayette County Animal Shelter helps homeless animals with public safety and care in mind. The shelter cares for dogs, cats, rabbits, birds, guinea pigs, and other animals.