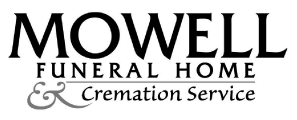 Shannon Alexandra Wade, age 27, was born July 19, 1995, in Atlanta, Georgia. She passed away on February 23, 2023, after a five-year battle to recover from spinal injuries.
She fought valiantly and well with her friends and family by her side. In her short 27 years, she packed so much life and love for all. Shannon was passionate about many things, art, theater, dance, music, books, and nature. Most important to Shannon were her family and friends. She loved fiercely and saw the best in everyone.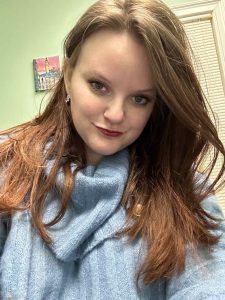 Shannon had a knack for making people feel confident in themselves, and as her friends describe, always including the weird, the outsider, and others looking to find their way.
She celebrated diversity in race, creed, and sexual orientation without limitations because she knew everyone was a child of God and treasured their uniqueness. She had a fierce love for all and was willing to fight against anyone and anything that hurt other people or any animals.
Shannon worked as the marketing coordinator for our family's law firm Wade Law during the last four years of her life, but her true career was creative expression. Even when physical challenges limited her ability to act, paint, or draw, she found other ways to express herself.
Shannon was an honor graduate from Young Harris College with a degree in theatre performance and a minor in communication. After graduation, she worked as the technical director for all shows at Idlewild Park in Pennsylvania.
She came home for that winter and began working for Jon building the new law firm Wade Law. Due to her subsequent injuries, she remained there for the rest of her life, where her imprint on the law firm continues to be seen and felt by all every day.
Shannon is survived by her parents, Jonathan and Leslie Wade of Fayetteville, GA, her sister Caitlin and brother-in-law Jose' Caballero, and her precious nephew Jace Caballero, of Marietta, GA, her grandmother Marcia Williams of Newnan, GA, aunts and uncles Debbie and Chuck Pace of Fayetteville, GA, Greg and Mary Margaret Armstrong of Marietta, GA, Dan and Kathleen Wade of Bradenton FL and their daughter Carly, first cousins Jennifer and Rob Little and their daughter Allie of Vinings, GA, Chris Pace and his daughter Olivia of Vinings GA, great aunt Lorraine Wade of Hernando, Mississippi, great aunt and uncle Gail and Joe Alexander of Savannah, GA and countless other beloved relatives. She also left behind a devoted and loving boyfriend Sezer Tetik.
Shannon has joined several other loved ones who arrived in Heaven before her including her grandfather Lockwood "OD" Williams of Newnan, Georgia, grandparents Jim and Jane Wade of Bradenton, Florida, and Uncle Lockwood "Chip" Williams, of Peachtree City, GA. She has also joined many cherished pets including Butterscotch and Midnight. We know all of them are already celebrating with her.
Visitation will be held Thursday, March 2, 2023, from 5 p.m. — 8 p.m at Mowell Funeral Home, 180 N. Jeff Davis Drive, Fayetteville, Georgia.
The Celebration of Life for Shannon will be held on Friday, March 3, 2023, at 2 p.m. at Fayetteville First United Methodist Church, 175 East Lanier Avenue, Fayetteville, Georgia 30214.
In the musical "Les Miserables," there is a famous line, "To love another person is to see the face of God." Shannon loved so many and was loved by all of us so well. She knew that she would be with God whenever she died.
Many have spoken of her role in that musical as Gavroche, the little orphan who ran the city from underground. She was that "Little People" in the song and the part. Like Gavroche, she died too soon. We pray that her loving light will continue to shine on through her family and friends as we take care of each other and the new people who cross our paths.
In lieu of flowers, please consider a donation to one of Shannon's numerous favorite charities. She supported many in her life, but was passionate about Bloom Our Youth, which provides housing, clothing and support for children who are removed from their homes due to abuse or neglect and Promise Place, which provides resources and housing for victims of domestic violence.
Finally, her last mission trip was to Mexico with her dear friend Joey Potter with Joey Potter Missions. JPM feeds, builds, and provides for children in missions around the globe.
Donations to any charity including these three will bring a huge spiritual grin from our beloved Shannon. Her love language was giving gifts.
We welcome you to provide your condolences, thoughts, and prayers of Shannon on our Tribute Wall. Mowell Funeral Home & Cremation Service, Fayetteville, www.mowells.com