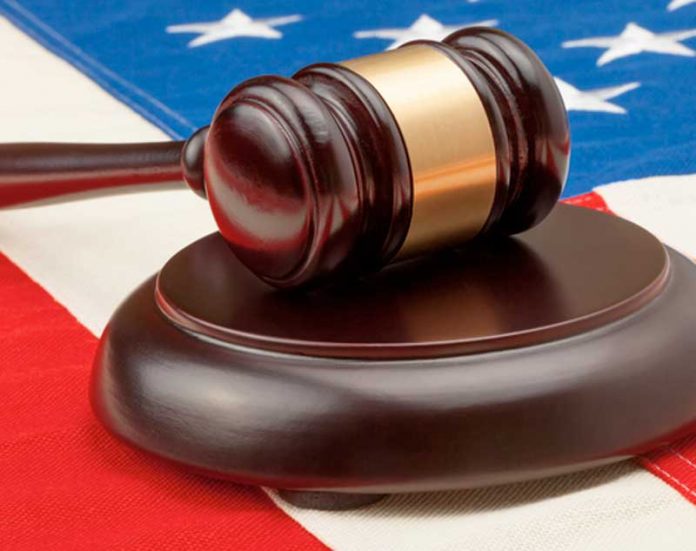 Former U.S. Navy sailor William Vincent — a resident of Peachtree City — has been sentenced to federal prison for distributing child pornography and a video of himself engaging in a sex act with a dog, according to a news release from the U.S. Attorney's Office, Northern District of Georgia, in Newnan.
"In addition to collecting and trafficking horrific images of child rape, Vincent sexually abused an animal," said U.S. Attorney Ryan K. Buchanan. "With Vincent now unable to exploit the most vulnerable amongst us, our community is safer."
"This case is particularly disturbing because of the age of the victims and large number of abhorrent videos that were filmed and distributed. Predators like Vincent are appalling and have no place in civilized society," said Keri Farley, Special Agent in Charge of FBI Atlanta. "The FBI is thankful for our law enforcement partnerships that make it possible to put sexual predators, like Vincent, behind bars for significant periods of time where they cannot victimize any more innocent children, or animals."
According to U.S. Attorney Buchanan, the charges and other information presented in court: Starting in August 2020 and continuing for several months thereafter, William Vincent used a cloud-based instant messaging service to unlawfully distribute child pornography and bestiality videos.
Vincent was unaware that the recipient of the videos was an undercover employee of the FBI. Vincent initially sent a video depicting himself engaging in sexual acts with a dog. He then sent the undercover employee a video of an adult man sexually abusing an infant child.
FBI agents executed a federal search at Vincent's home once they were able to pinpoint his address. The agents' search uncovered numerous digital storage devices, including a memory card containing more than 970 videos of child sexual abuse and dozens of bestiality videos. Agents also recovered the dog depicted in the video that Vincent sent the undercover employee.
William Vincent, 31, of Peachtree City, Georgia, was sentenced by Chief U.S. District Judge Timothy C. Batten, Sr. to 10 years in prison with credit for one year, nine months served to be followed by 15 years of supervised release. Vincent was convicted of one count of distributing child pornography and one count of distributing an animal crush video, after he entered a guilty plea on September 13, 2022.
Under federal law, the definition of "animal crush video" includes the obscene depiction of actual sexual abuse of a live non-human mammal, bird, reptile, or amphibian.
This case was investigated by the Federal Bureau of Investigation. The Peachtree City Police Department provided assistance. Assistant U.S. Attorneys Theodore S. Hertzberg and Leanne Marek prosecuted the case.
This case is being brought as part of Project Safe Childhood. In February 2006, the Attorney General launched Project Safe Childhood, a nationwide initiative designed to protect children from online exploitation and abuse. Led by the United States Attorney's Offices around the country, Project Safe Childhood marshals federal, state and local resources to apprehend and prosecute individuals who exploit children. For more information about Project Safe Childhood, visit www.projectsafechildhood.gov.