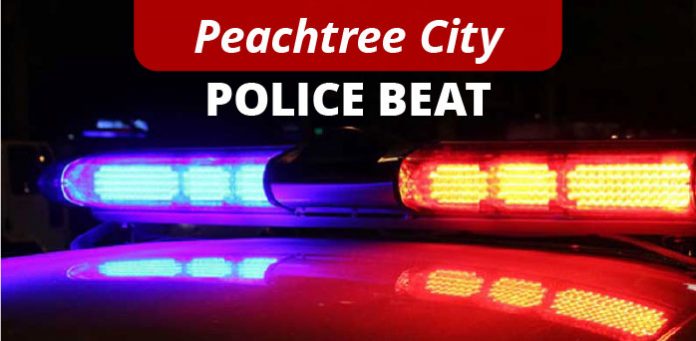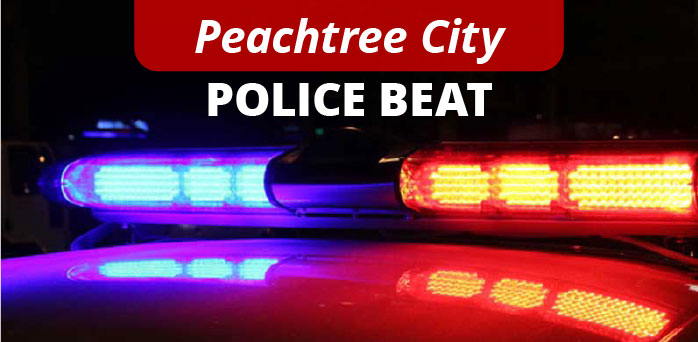 It was a busy weekend on Peachtree City's roads, as reflected by numerous reports from the city's police department.
A complaint about attempted auto break-ins led to a Feb. 4 call from the Fairfield Inn & Suites on Hwy. 74. Security video showed a man pulling on various car door handles and an apparent attempt to get into one of the cars in the parking lot. Michael Clanton, 42, was arrested on an entering auto charge.
After responding Feb. 4 to a location on Willow Road, in reference to a possible domestic issue, an officer arrested Chase Brainard, 37, on a felony charge of criminal damage to property in the second degree.
A late-night call Feb. 4 to Tavern on 74, located on North Hwy. 74, led officers to a man complaining about a stolen vehicle. After speaking with the complainant and reviewing available video, the investigation revealed that the evidence did not match the complainant's statements. Roman Collins, 31, was arrested for false reporting of a crime, a felony. The vehicle in question was found a short distance away.
Evette Antoinette Lee, 40, was apprehended by Fayetteville police the afternoon of Feb. 4 at the Walmart at Fayette Pavilion. According a police report, she attempted to leave the store with approximately $784 worth of grocery and miscellaneous items without having paid for them. She was charged with theft by shoplifting and taken to Fayette County Jail. Since the value of the items taken is above $500, the charge is a felony.
An officer made a Feb. 3 traffic stop of a Toyota CHR going northbound on Hwy. 74 near North Peachtree Parkway with an invalid registration, no insurance, and an expired tag. The driver, Zakyria Batemon, had active arrest warrants on a theft charge out of Douglas County from December of 2021. Batemon was arrested and taken to Fayette County Jail, and the vehicle was impounded.
An officer responded Feb. 3 to a vehicle collision at Hwy. 54 and Hwy. 74. The investigation confirmed that the person who caused the wreck was driving under the influence. Tanya Junious, 68, was arrested for DUI.
A traffic stop was made Feb. 3 at Hwy. 54 and Robinson Road due to an SUV stopping past the stop bar at the intersection. The driver, 33-year-old Januario Peralta, was determined to be driving under the influence and placed under arrest. The vehicle was left at the scene in a private parking lot.
In the area of Hwy. 74 and Rockaway Road, an officer was dispatched Feb. 4 due to a vehicle failing to maintain lane. During a roadside investigation that driver was found to be under the influence of alcohol. Daniel Perry, 63, was arrested and the vehicle was towed.
A Feb. 4 traffic violation near Hwy. 54 and Robinson Road led to an investigation that revealed Stephen Sanders, 34, to be driving under the influence. He was taken to Fayette County Jail.