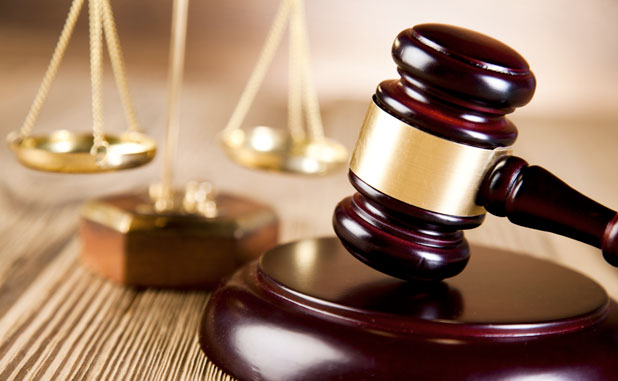 On Tuesday, January 31st, after week-long trial, a Spalding County jury convicted Robert Freeman III, and Xavier Carter of felony murder, conspiracy to commit armed robbery, three counts of aggravated assault, and violation of Criminal Street Gang Act. Xavier Carter was also convicted of possession of a firearm during the commission of a felony. Senior Assistant District Attorney Ashton Fallin and Assistant District Attorney Holly MacDonald presented the case for the State. 
On July 24, 2020, Xavier Carter planned to commit an armed robbery in order to be able to join the Rolling 20s Neighborhood Bloods. He and another co-defendant, Ryan Willis, drove to Spalding Heights and met up with Robert Freeman and a fourth co-defendant, Damarion Sinkfield. While at Spalding Heights, Freeman, Carter and Sinkfield planned the robbery while Ryan Willis remained in the car. Carter brought brass knuckles and a firearm with him while all four drove to Walden Pointe apartments.
Carter, Freeman, and Sinkfield all went up to the third floor apartment of the victim, Jeffery Ryan Deluca. When the victim opened the door, he was immediately attacked. He was shot in the back of the head and killed. His fiancée and children were in the apartment at the time. All four co-defendants fled in the vehicle driven by Ryan Willis. 
The Griffin Police Department and the Georgia Bureau of Investigation investigated the case. 
Carter and Freeman were sentenced to Life Without the Possibility of Parole on the Felony Murder, plus 20 years on the Street Gang Act to run consecutive. Carter received an additional 5 years consecutive for having the firearm. Willis is still awaiting trial and Sinkfield pled guilty to Felony Murder and was sentenced to life with the possibility of parole. 
"The victim's fiancé presented a statement to the Honorable Scott Ballard during sentencing that was extremely powerful," District Attorney Marie Broder stated. 
"There is no sentence you can give them that will bring our sweet Ryan back, but we ask you to please take into consideration the safety of the community of Griffin, and surrounding counties, where these gangs are flourishing. Let's not let Ryan die in vain. Let's do what we can to prevent the suffering and evil criminal street gangs inflict on the community. These acts are depriving the community of life, liberty, and the pursuit of happiness." — Taylor Lyons, fiancée of Jeffery Ryan DeLuca.
"Taylor's words are so true." DA Broder stated. "I am so proud of her and my team in continuing our fight against gang violence. Gang members, know this. We will not stop until our community is free from all gang violence."