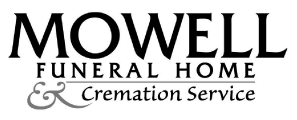 Helen Lucille Stanley Knowles, 96, of Fayetteville, Georgia passed away on December 28, 2022.
She was born on August 28, 1926 and was raised in Fayette County. She was a homemaker and worked for Cluett Peabody shirt company for many years. Helen was a long-time member of Fayetteville First Baptist Church, Fayetteville, Georgia. Helen was a excellent cook and enjoyed working for the homebound ministry at the church
Helen was preceded in death by her parents, Eli Clifford and Minnie Lee Jackson Stanley; her husband of 72 years, Ruben; and her siblings Velma Irene Creel, Hettie Louise Harris, Robert "Bob" Stanley, James A "Jim" Stanley, Sr., Clarance Edgar Stanley and Joe Dean Stanley.
She is survived by her daughter, Janice Knowles Mock and her husband Jerry; her son, Michael Dennis Knowles and his wife Wendy; her grandchildren, Suzanne Mock Trawick and her husband, Jay, Jason Mock and his wife Katie, Amanda Knowles Engle and her husband, Todd, Tyler Knowles and his wife, Nicki and Jessica Knowles; her great grandchildren, Abigail Engle and Corbin Engle; James Trawick and Watson Knowles, and Jordan Hardison, and numerous nieces and nephews and extended family.
The funeral will be on Tuesday, January 3, 2023 at 11:00 a.m. at the Worship Center of the Fayetteville First Baptist Church, Fayetteville, Georgia, with Reverend Jack Miller and Reverend Glenn Stringham officiating.
Visitation will be prior to the service from 10-11:00 a.m. Burial will immediately follow the service at Camp Memorial Park, Fayetteville, Georgia.
In lieu of flowers the family requests donations to Fayetteville First Baptist Church "Homebound Ministry," 205 East Stonewall Avenue, Fayetteville, Georgia 30214