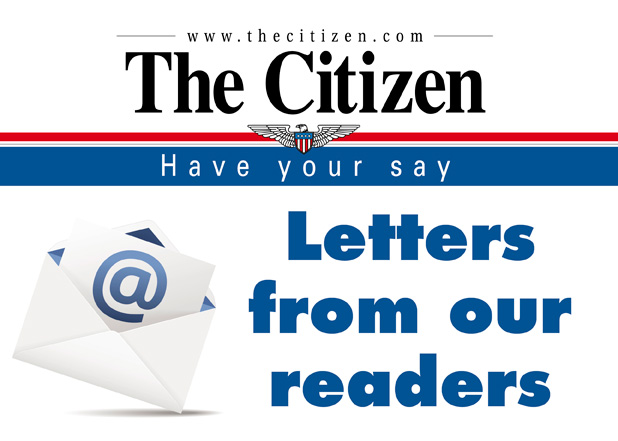 In Suzanne Sports' recent letter to the editor Nov. 21, she casually implies that anyone who criticizes gender ideology is directly responsible for "fomenting violence" against LGBTQ people.
Her example is the tragic shooting at Club Q in Colorado Springs, where 5 people lost their lives in a truly senseless act of violence.
Rather than sympathizing first with the victims or looking into the details of the shooting, Ms. Sports did what many in the media have done and blamed people like Herschel Walker who have had the temerity to speak out against gender ideology indoctrination in our schools.
Her strategy is to silence opposition to things like exposing children intentionally to queer theory, pornographic books, and drag queen story hours by equating it to advocating for violence against LGBTQ people.
And it has been effective, as evidenced by the frightening spread of such terrible things in our school systems with little opposition or pushback by parents. Parents have either not been told about it, or have been ignored or silenced as bigots if they raised their concerns.
It is a truly vile and un-Christian technique since it assumes the worst motives of your opponents and falsely blames them for the acts of people who are often mentally ill or sociopathic.
Take the shooter at Club Q. The press and Ms. Sports assumed he was motivated by anti-LGBTQ hatred, yet it appears he himself is part of that community. More importantly, he had previously threatened his mother with violence and had to be subdued by a SWAT team. This is not some firebrand for conservatism, but rather a dangerously violent, troubled young man.
I doubt that we will get an apology from Ms. Sports since the truth of the matter is rarely what folks like her are seeking. They would rather use a tragedy to force society to accept the sexual indoctrination of our children than to acknowledge the truth.
One such example is Ms. Sports' proud claim to be praying for the souls of 32 people, presumably transgendered people who were murdered in 2022.
Of course, it is tragic whenever someone is murdered, but here again leftist LGBTQ activists use these tragedies to claim that trans people are murdered more frequently than the general population due to the "hate" of people such as Herschel Walker. This too turns out to be a false claim.
Recent data suggests 1.9% of the population identifies as trans, meaning that about 630,000 people out of 330 million Americans are in that category. If 32 of them were murdered, that results in a murder rate of 0.001%, or one-one-thousandth of a precent.
For the population as a whole, the number of murders in 2021 was 22,900, which yields a rate of 0.007%. Due to the nature of mathematics, that means the murder rate for the general population was almost 14 times greater than for trans people, which means trans people are much less likely to be murdered than the average American.
Again, such statistical reality matters little to these activists. They insist on making false claims to blackmail Americans into accepting their agenda, regardless of the damage it will do to the innocence and well-being of children and minors in general.
And this is the reason why I will be voting for Herschel Walker over Raphael Warnock. Walker definitely has some personal issues and is flawed in many ways, but when it comes to voting in the Senate, I can trust that he will always vote to protect innocent life from being harmed, whether in the womb or the classroom.
Ms. Sports brings up Jesus in her letter and claims he is on her side with these issues, but I would ask her to read carefully Matthew 18:6: "whoever causes one of these little ones who believe in Me to sin, it is better for him that a heavy millstone be hung around his neck, and that he be drowned in the depths of the sea." And make no mistake: teaching young children about the sexual behavior of adults in order to legitimize or normalize such behavior is leading them to sin.
Trey Hoffman
Peachtree City, Ga.