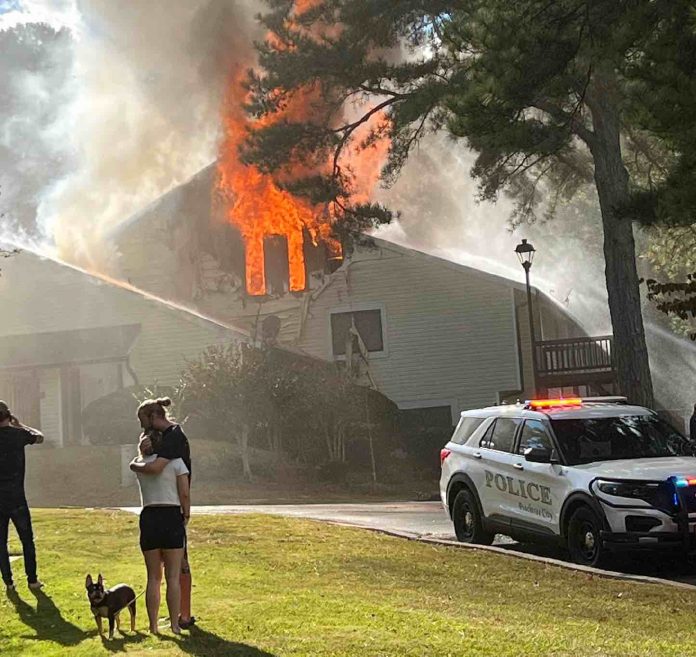 The four condos in a residential building at Twiggs Corner suffered heavy fire damage in a Tuesday afternoon blaze. There were no injuries from the fire. Photo/Peachtree City Fire Rescue.  
One of the residential buildings containing four condos at Twiggs Corner condominium complex off Willow Road in Peachtree City sustained heavy damage in a late Tuesday afternoon blaze. There were no injuries reported.
Peachtree City Fire Rescue spokesman Wil Harbin said a call pertaining to electrical sparks near a building was received at approximately 4:20 p.m.
Smoke was observed in the attic area of the four-unit building when fire crews arrived, with fire soon breaking through the roof as it spread through all four attics, Harbin said.
Areas of the building had the second floor collapsing onto the first floor, resulting in heavy damage to the units. By sunset, firefighters were working to extinguish the remaining hot spots, Harbin explained.
Harbin said there were no injuries to residents or firefighters, adding that Red Cross representatives were on the scene to provide assistance.
The Peachtree City fire marshal is investigating.