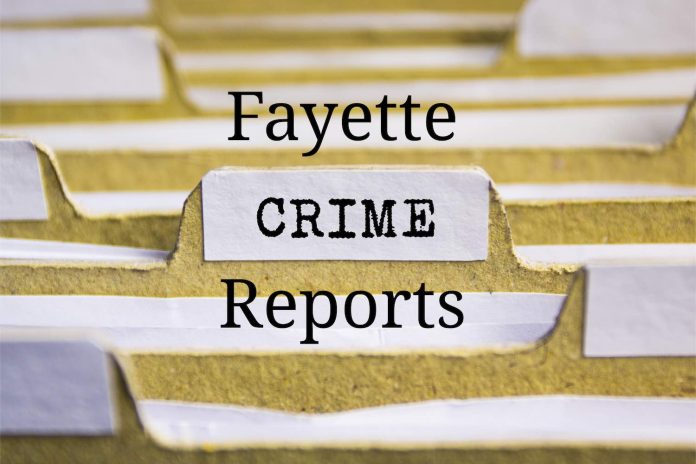 A Sept. 19 burglary at the Berry Good Food Mart on Ga. Highway 92 North and Westbridge Road in north Fayette County came with the theft of lottery tickets, tobacco products and cash.
Sheriff Barry Babb said access to the store came after the front door was kicked in.
Deputies reported that lottery tickets and tobacco products were stolen, along with an undisclosed amount of cash, Babb added.
Also in unincorporated Fayette County, a resident on Rising Star Road off Ga. Highway 85 South reported the theft of her vehicle during the overnight hours of Sept. 19.
The vehicle owner said the green 2016 Toyota Highlander was parked in the driveway overnight, Babb said, adding that the vehicle was unlocked.
Home video showed a female entering the vehicle at approximately 11 p.m., then cranking it and driving off. It was not immediately known how the woman was able to start the vehicle, said Babb.
Babb noted that investigators have a suspect in the case.
In another case, deputies on Sept. 16 responded to a residence on Greenview Circle off Milam Road on an entering auto call.
Deputies were told that the vehicle had been entered between Sept. 9-13 and a Taurus handgun had been stolen from the glove box, said Babb.
No forced entry to the vehicle was observed, Babb said.