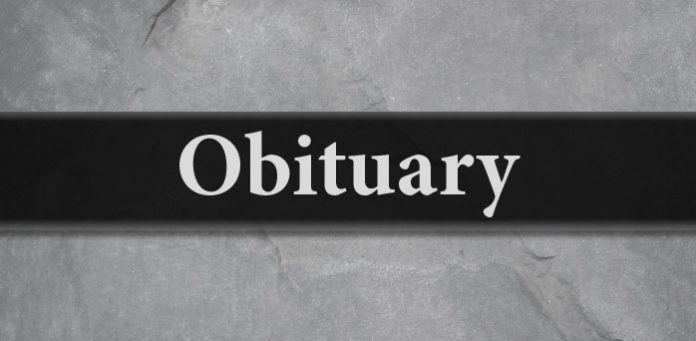 George A. Rabey, Jr. was born on December 24, 1939 in Atlanta, Georgia to George A. Rabey and Mamie Lou Rabey.
By the age of eight, he knew he wanted to fly airplanes. He received his B.A. from the University of Maryland (where he was also a member of Lamda Chi Alpha) and was commissioned there in 1964 after completing the Air Force ROTC program. He also took his first solo flight that same year.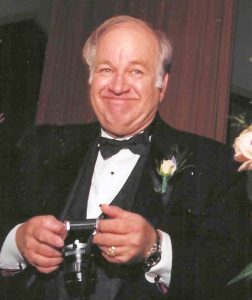 He was awarded U.S. Air Force silver pilot wings upon graduation with honors at Webb AFB, Texas, where he also received the Academic Award and the Air Training Command Commander's Trophy. He was assigned to Luke AFB, Arizona where he flew the F-100 Super Sabre.
George flew two tours of duty in Vietnam and was awarded two Distinguished Flying Crosses for his skillful flying during this conflict and was cited for his "cool judgment and outstanding ability," and saving the lives of many allied troops. He was also the proud recipient of 16 Air Medals for his combat service in Vietnam. He returned to the United States to join the 355th Tactical Fighter Squadron at Myrtle Beach AFB.
George was hired by American Airlines in 1972 and flew for exactly one year before being furloughed in September 1973. His Guard unit sent him to ACSC at Maxwell AFB in Montgomery, Alabama to work on a special project where he also earned a Master's from Auburn University.
While at Maxwell he met his future wife, Glinda. When his furlough ended, he returned to flying with American Airlines. He continued to fly for American Airlines until his retirement to Jackson's Gap, Alabama in 1999. He also called Denton, Texas and Fayetteville, Georgia his home over the years.
In addition to flight, George had a great love of trains, boating Lake Martin and classic cars, specifically the TR-3. After lovingly restoring a 1953 TR-3 from a rusted-out shell, he went on to become a member of the Georgia Triumph Club.
He and his baby blue TR won top awards for three years before he became chief judge with the club. He was also a member of the Vintage Triumph Register, and a "George Rabey Preservation Award" is still given at their national convention to this day.
George also was a guest on the game show "Password", a member of the American Airlines Ski Team, a league bowler, a drummer, a loving and supportive husband and father and an amazing Granpa.
George is survived by his wife of 45 years, Glinda Marie Rabey, his daughter, Krista Bridges Burruss, son-in-law Todd Burruss and grandson Cooper Burruss and two children from a previous marriage. He is also survived by in-laws Sue (Butch) Harris, Judy (Ernie) Hobbs, Larry (Vicki) Thornton, many nieces and nephews and countless cherished friends, including his men's breakfast club.
No goal was too high, no amount of effort was too much. He will be forever loved and missed by all who knew him.
Visitation will be Sept. 23, 4:00 PM – 7:00 PM (Central Time) at Langley Funeral Home, 21837 Highway 280, Camp Hill, AL 36850.