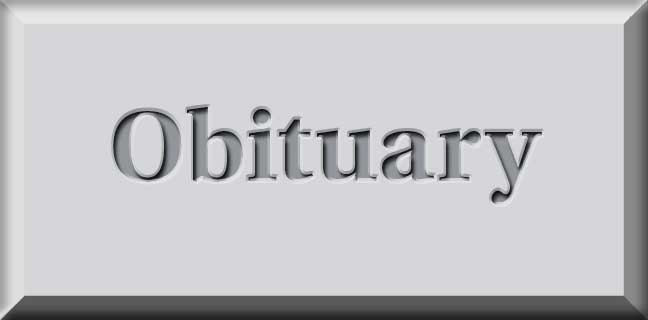 Mr. L.J. "Mack" Mackey, age 95, of Fayetteville, GA passed away Wednesday, August 17, 2022.
L.J. was born on April 7, 1927 in Albany, OK, the seventh of nine children. He grew up on a farm near the Red River during the Great Depression. It was there he learned the value of family, hard work, and thrift.
He moved to Dallas, TX as a young man where he worked for Rath Packing Company until he was drafted into the Army during the Korean War. He served his country stateside for two years.
After his honorable discharge, L. J. returned to Dallas and resumed his employment with Rath while also attending Southern Methodist University in the evenings. He met Mary Wanda Clark through mutual friends. They were married on November 25, 1955 and soon began their family, welcoming four daughters in the next six years. L. J. continued working for Rath in offices in Dallas, Birmingham, and finally Atlanta.
The family moved to Forest Park in 1967. He retired from Rath in 1986 and soon began a second career in real estate. He worked as a Realtor for Bullard Realty in Jonesboro, GA for twenty years. After his retirement, he and Mary moved to Fayetteville in 1998 where he enjoyed retired life working in his workshop and garden.
L.J. and Mary were dedicated members of Morrow First Baptist Church for over 30 years. They joined New Vision Church in Fayetteville after their move to Fayette County.
L. J. was devoted to his family and was well loved as a son, brother, husband, father, grandfather, and great grandfather. He will be greatly missed by all, but we rejoice that he is reunited with his loved ones and in the presence of his Savior.
L. J. is preceded in death by his wife, Mary Mackey; parents, Littell Joshua Mackey and Delphia Wiles Mackey; siblings, Robert Mackey, Mabel Hopkins, Joyce Beddow, Mary Bradford, Charlie Mackey, Pauline Mackey, and Juanita Tuttle.
He is survived by his brother,  Beryl Mackey (Barbara) of Sherman, TX, his daughters, Kathryn Baker (James) of Fayetteville, GA, Linda Johnson (Andy) of Sharpsburg, GA, Susan Parker of Fayetteville, GA, Karen Hooper (Steve) of Sharpsburg, GA; grandchildren, Aaron Baker (Lauren), Paul Baker (Janna), Andrea Laney (Derrick), Clark Johnson (Ashley), Rebekah Westlake (Keith), Bobby Johnson (Melody), Joshua Parker (Blaire), Lara Parker, Amanda Lenahen (Mike), Derek Hooper (Kara); and 20 great-grandchildren.
A funeral service will be held Sunday, August 21, 2022 at 2 o'clock at Parrott Funeral Home and Crematory with Pastor George Lockhart officiating. Visitation will be held Saturday evening from 5:00 until 7:00 at Parrott Funeral Home and Crematory, 770-964-4800. In lieu of flowers, donations may be made to the Alzheimer's Association, Southern Grace Hospice Foundation, or New Vision Church.
Parrott Funeral Home and Crematory, 770-964-4800.