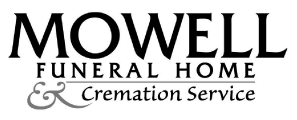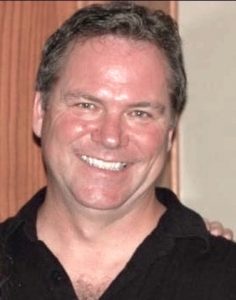 Maurice "Mo" Paul Walter, 58, of Fayetteville, GA, passed away unexpectedly on Tuesday, August 9, 2022, while salmon fishing in Alaska, a place he loved dearly.
Born May 10, 1964, in Deadwood, SD, to Duane Walter and Joanne Grubl. Maurice had 11 brothers and sisters, Janet, Nancy, Duane, Mary Anne, Maureen, Jackie, Mark, Danny, Fran, Mickey, and Laura Ann.
He attended Cheyenne Aero Tech and Laramie County Community College in Cheyenne, WY, where he obtained his Aviation Associate Degree, and his Airframe and Powerplant license (A&P) before starting a 34-year career with Delta Airlines. Maurice's career at Delta was admirable and impressive and included the positions of mechanic, machinist, and lastly Lead Aircraft Maintenance Technician. His career with Delta began in Ketchikan, AK, before putting down roots in the greater Atlanta area.
During the more than three decades he spent working on jet engines at Delta, he was known as a loyal, hard worker, and a detail-oriented perfectionist. He was very devoted to his employees and loved to share both his knowledge and his cooking.
A brother, father, grandfather, role model, teacher, hunting and fishing guide, and friend to many, Maurice was there for you whenever you needed him. He never hesitated to lend a hand, help fix something when broken, or spend hours in his kitchen cooking gourmet meals for his family and to support friends or coworkers in need.
As an avid outdoorsman, Maurice accumulated a lifetime of experiences hunting, fishing, and trapping in the mountains of Wyoming, the swamps of Georgia, and the rivers of Alaska. He shared his stories, tricks, and hard-earned skills to anyone who earnestly wanted to listen and learn.
Maurice is survived by his four daughters and their families, Brittani Mitchell, of Colorado Springs, CO, Jennesi Bartel of Laramie, WY, Danielle Michael of Laramie, WY, and McKensie Lowrey of Cheyenne, WY. He is also survived by his soulmate and life partner Jill Curtis and her daughters, Alexandra Casto, and Samantha Curtis, whom he considered as his own.
Perhaps one of the shining lights in Maurice's life was his four grandchildren; Cheyenne, Tanner, Olen, and Millie, who affectionately referred to him as "Papa Mo."
A celebration of life memorial service will be held from 3:00-5:00 PM on Thursday, August 18, 2022, at Mowell Funeral Home in Fayetteville, GA. His family invites you to join them in remembering their father, your friend, and coworker. They look forward to hearing your stories. Those wishing may sign the online guestbook at www.mowells.com.
In lieu of flowers, the family prefers an honorary donation in Maurice's name to the Wyoming Wildlife Federation to help conserve habitat and hunting access.