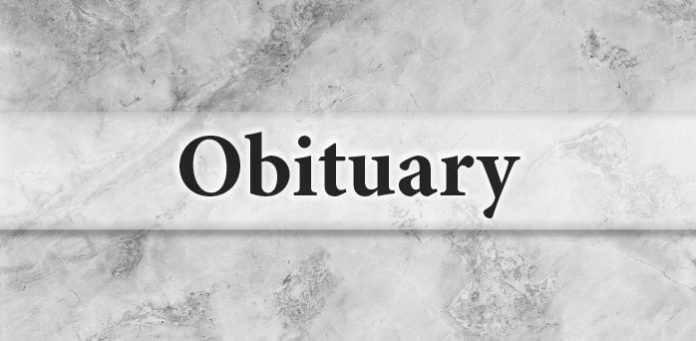 Marguerite Kay Rowe Gresens, 81, of Peachtree City, GA (September 2, 1940 – July 28, 2022) passed away at home, peacefully in her sleep, on Thursday, July 28 2022. We are comforted that she is now dancing in heaven with her sweetheart of 57 years, our dad, David. She has missed him tremendously since his passing in July of 2017.
"Margie", as her friends knew her, was a blessing to all and had a gift of always putting others first. Margie was born in Hornell, NY on September 2, 1940 and grew up there. She enjoyed her summers with her family at Conesus Lake and would visit Long Point amusement park whenever she could. At the lake she became a water ski champion and learned how to sail.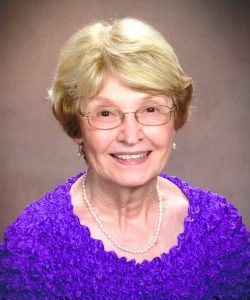 College sweethearts, Margie and David, both obtained teachers degrees from Brockport State University. While she never had a teaching career, she utilized those teaching skills as she became a full-time mom as their family grew very quickly (all within 3.5 years) first with Dave Jr., then the triplets (Deb, Doug, Dan), and last but not least, Diane.
She embraced life in Clarence, NY as a wonderful, loving mother with an amazing sense of humor. Retirement brought them both to Peachtree City and Holt, MI to be closer to extended family and become a full time Nana.
Growing up, Margie had the opportunity to visit all 50 states and that continued as a hobby enjoyed by both as they traveled to places such as: South America, Belize, Australia, New Zealand, England, Switzerland and France.
Margie is preceded in death by her parents, Dr. Kenneth Rowe and Margurite Irr Rowe; and a brother, Dr. Richard Rowe.
Margie is survived by her children: David Gresens Jr. (wife, Arlene) Peachtree City, GA; Deborah Gallagher (husband, Bill) Ashland, OH; Daniel Gresens (wife, Debra) Willow Springs, NC; Douglas Gresens (wife, Robbin) Havelock, NC; and Diane Helmuth (husband, John) Holt, MI; her grandchildren: Tyler Gresens (wife, Morgan), Nick Gresens (wife, Madison), Billy Gallagher, Natasha and Kenny Gresens, Neil Helmuth (wife, Andrea), Niki Awad (husband, Mustafa), and Natalie Helmuth; her great-grandchildren, Avery Gresens, Yahya Awad, Colton Helmuth, Luke Helmuth, Jake Helmuth, and Nash Helmuth. She is also survived by several nieces and nephews.
Services will be held at Carmichael-Hemperley on Saturday, August 6, 2022 at 11:00 a.m. with Rev. Morgan Hay officiating. Her final resting place will be at Greenmount Cemetery, Dansville, NY.
In lieu of flowers memorial gifts may be made to: Holt Baptist Church, 2020 Dean Ave, Holt, MI 48842. First Presbyterian Church, 206 Willowbend Road, Peachtree City, GA 30269; or to the Humane Society, P.O. Box 244, Fayetteville, GA.
Whenever we would leave our home for an athletic event or anything that deemed support, she would always wish us good luck seven times (to represent everyone in the family). Mom, we love you. You and dad provided your family with the best childhood memories and more. Until we meet again, may God bless you, may God bless you, may God bless you, may God bless you, may God bless you, may God bless you, may God bless you.
Fond memories and expressions of sympathy may be shared at www.carmichaelhemperleypeachtree.com for the Gresens family.