 Anne Byrd Free had a beautiful and peaceful passing in the early morning of July 1st, 2022 surrounded by her children Megan Kathleen Free of Atlanta, GA and Garet Foster Free of Chicago, IL.
Born and raised in Pensacola, FL on December 21st, 1954 to Etta Kate Tisdale Byrd and Norman Roscoe Byrd, she grew up with her older brother Richard Byrd and younger brother Gary Byrd.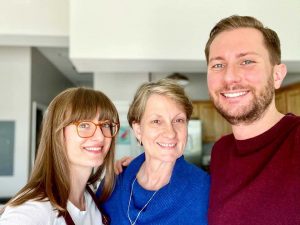 Anne received a Bachelor's of Arts in Psychology from Huntington College in Montgomery, AL, and while raising her children attended Georgia Baptist College of Nursing to receive a Bachelor's of Science in Nursing and then received a Master's of Science in Nursing from Emory University.
After practicing as a Family Nurse Practitioner, Anne finished her professional career teaching Health Occupations at Lovejoy High School. In addition to her healthcare career, Anne was an avid pianist and organist serving in several churches throughout her life, as well as leading children's choirs.
She is preceded in death by the love of her life, Chester Ben Free, Jr., with whom she enjoyed 40 years of marriage before his death in 2020. Anne was a selfless caregiver to everyone she loved and will be remembered for her generosity, loving spirit, and passion for serving God.
Her memorial service will be held at Fayetteville First United Methodist Church on July 30th, 2022 at 11 a.m. The family requests donations to the ALS Foundation of Georgia in lieu of flowers.