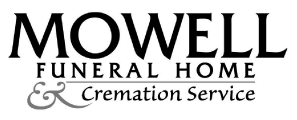 Mary C. Quinn, 83, of Peachtree City passed away on July 20, 2022. She was born March 6, 1939 in Jersey City, New Jersey to the late Christy and Lillian Spero.
Mary is survived by her husband of 55 years, Daniel Quinn; sons, Chris and Greg Quinn; sister, Elaine Gatanis; brother, Peter Spero and wife Elissa; and many close friends.
Mary volunteered at Piedmont Fayette Hospital for many years, and was a member of the local garden club. She enjoyed tennis, walking, and having morning coffee at Starbucks with her husband and other friends. She loved to bowl with friends and family. Mary and others started a tea group to get together to enjoy some of the simpler things in life. She always had a smile on her face. Mary's family was her biggest pride and joy! 
Funeral services will be held at 11:00 AM on Monday, July 25, 2022 at Saint Christopher Hellenic Orthodox Church, Peachtree City, with Father George Tsahakis officiating. The family will receive friends from 10:00 – 11:00 AM prior to the service at the church. Interment will follow the service at Westminster Memorial Gardens, Peachtree City. Makari will follow interment at the church.
Mowell Funeral Home & Cremation Service, Peachtree City – www.mowells.com