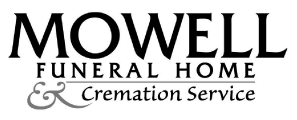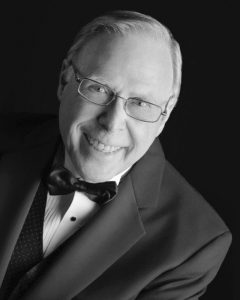 Michael Davy Riggs, aka Uncle Bubba, Goodaddy, 80, died on June 12, 2022, after a hard-fought battle with cancer, with his daughter by his side in Peachtree City, Georgia. Michael was born on July 28, 1941 in Pine Bluff, Arkansas to Melvin Michael Riggs and Willene Brassell Riggs.
Michael attended Pine Bluff High School and continued his education at the University of Arkansas, Fayetteville, class of '63, and was a proud member of Phi Delta Theta fraternity.
He enlisted in the armed services and served our country from 1964 to 1968 as captain in the Adjutant General's Corps. He was stationed at the Presidio in San Francisco, California where he met his future wife, Renee Palmer. He was deployed to Germany during the Vietnam War. He and Renee married in Heidelberg, Germany in 1966. They left Germany in 1968 on the last sailing of the USS United States.
Michael earned his MBA from Harvard University, class of '72, and went on to work as an investment banker in Dallas, Texas and Atlanta, Georgia. He had over 35 years' experience working with investment banking firms, and was a managing director of Southwest Merchant Group, a NASD member firm.
He was previously a member of the Corporate Finance Department of Eppler, Guerin & Turner Inc., and Rotan-Mosle, Inc. Michael was head of the Corporate Finance Departments of the regional investment banking firms Schneider, Bernet and Hickman, Inc., and Institutional Equity Corporation. He was most recently the director of Archaea Solutions and served as the chief executive officer and president of the company.
Some of his favorite pastimes included playing squash, sailing on his beloved J24, gardening, Thai Chi, poker, and he was a wine and gin aficionado. He was the life of the party, had quite the infectious laugh and loved to tell stories. One of his most treasured accomplishments was earning his Eagle Scout merit badge and entertaining us with stories from scout camp. He was also a member of The Blue Key Honor Society.
Michael was preceded in death by his parents; and sister, Ellen Francis Sullivant. He is survived by his beloved daughter, Jennifer Riggs Santos and her partner, Reggie Pearson; his adoring grandchildren, Madeline Santos and Jack Santos, who lovingly referred to him as Goodaddy; his former wife, Renee, who became his dear friend; his witty niece, Jehri Riggs Crowe and her dear husband, Brad; and his sister, Amy Riggs Newell and family; as well as many other extended family and friends, most notably the "Peachtree City Posse."
A celebration of life service will be held at a soon to be determined date. In lieu of flowers, kindly send a donation to the National Cancer Society or the National Diabetes Association in memory of Michael Riggs.
Mowell Funeral Home & Cremation Service, Peachtree City — www.mowells.com