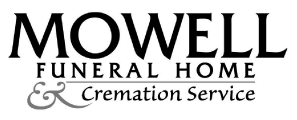 Samuel Theodore (Ted) Marsh, Jr., 91, of Fayetteville passed away on June 24, 2022.
Ted was born in Knoxville, Tennessee, on December 29, 1930, to Samuel Theodore Marsh, Sr., and Vivian Edwards Marsh. He grew up in Knoxville and Nashville. He served his country during the Korean War as a radar man aboard the U.S. Navy's USS Bryce Canyon. In 1957 he married Barbara Geneva Center. The couple established their home in Nashville. 
Over the next decade Ted became an award-winning salesman and manager for Western Auto corporate stores in Nashville, Chattanooga, Chamblee and East Point, Georgia. A few years after moving to Fayetteville in 1971, he and Barbara opened, owned and operated their own Western Auto store in what they considered their "adopted" hometown.
After nearly 40 years in retail Ted enjoyed an active retirement that included family, friends, travel, woodworking, gardening and volunteering. Throughout his adult life he served the Lord as an active church member, most recently at Fayetteville's National Heights Baptist Church.
In 2014 Ted and Barbara moved to Somerby Assisted Living in Peachtree City. Barbara preceded Ted in death on August 15, 2016. Ted moved to Heartis Assisted Living in December, 2018. In September 2020 he moved back to the home he had built in 1971. His son Dana lovingly oversaw Ted's care throughout the last 15 years of his life, most especially during his last 21 months at home.
Ted is survived by his children, Jeanie Marsh McLean (Glenn) and Dana Theodore Marsh; grandchildren, Kathy McLean Black (David), Laura McLean Roy (Drew), Robert Theodore Marsh and Maria Rose Marsh. He is also survived by three great-grandchildren, David Christopher Black III, Mary Claire Roy and Andrew Glenn Roy.
 The family will receive friends from 11:00 AM – 12:00 PM on Saturday, July 2, 2022 at Mowell Funeral Home in Peachtree City. Due to the summer heat, a graveside-type service will immediately follow, at 12:00 PM, in the same room. A brief committal service will then be held at Westminster Memorial Gardens in Peachtree City.
Mowell Funeral Home & Cremation Service, Peachtree City — www.mowells.com