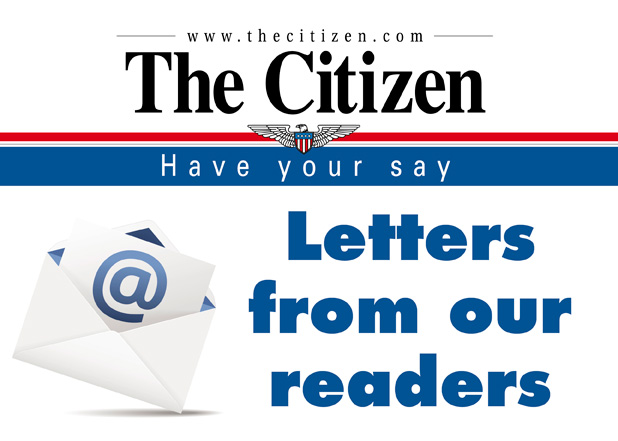 Trey Hoffman's anti-abortion letter was very literate. However, as is all of his writing, it was very right-wing, extremist and one sided. 
Although it was illegal in a minority of states and done in back alleys (https://www.guttmacher.org/perspectives50/abortion-and-after-legalization, there have always been abortions in all US states. Abortions were viewed as "socially unacceptable" in some, but not illegal (https://pubmed.ncbi.nlm.nih.gov/10297561/).  
In 1973, the Supreme Court came to a commonsense compromise on abortions, a middle ground based on the history of abortion in the US (https://www.americanprogress.org/article/scarlet-letters-getting-the-history-of-abortion-and-contraception-right/ ). The Supreme Court found that it's not an "either/or" situation- i.e., a. all abortions are permitted or b. none are. Per the SCOTUS decision in Roe v Wade, a pregnancy must not be terminated if the fetus is viable. Therefore, the only relevant discussion that should be taking place currently is "when is the fetus viable". 
A clear majority of the US public agrees with SCOTUS' reasonable compromise position, as shown in numerous surveys (https://www.pewresearch.org/religion/2022/05/06/americas-abortion-quandary/ ). Only 8%-10% believe abortion should always be illegal and another 27% that it should be illegal in most cases.  
The 1973 Roe v Wade SCOTUS decision was exactly the sort of compromise that is supported by the majority of US citizens. Neither side got exactly what it wanted (i.e., neither a complete ban or a total "government hands off" policy) So, why did SCOTUS even agree to take up the current abortion case and potentially ignore precedent? The answer has a lot more to do with religion, politics and who is on the court than the law. 
Right-wingers have been trying to get this decision overturned ever since 1973 (https://www.amnesty.org/en/latest/news/2019/06/abortion-laws-in-the-us-10-things-you-need-to-know/). Their position is that aborting a fetus is equivalent to murdering a child. And they are willing to do anything to stop it, including having murdered at least one physician. 
So, red states have severely limited abortion access over the past 50 years which has had the effect of limiting abortions for lower-income people unable to travel easily to other states for abortions. Wealthier women simply went to another state for the procedure. 
Politically, we have the most right-wing, politicized court in a century, unrepresentative of the views of most Americans on cultural issues. Wily old Mitch McConnell made sure of that by- a. refusing to consider Obama's well qualified nominee (Merritt Garland), b. pushing through Barrett with only weeks left in Trump's term and c. conveniently doing away with the filibuster rile when it comes to SCOTUS nominations. 
Finally, we have the misleading statements made by the three most recent Justices when they appeared before Congress as nominees. All indicated that they were not activist who would ignore "stare decisis." Precedent is a key cornerstone of SCOTUS and supposedly one that they would adhere to. It appears that they either outright lied (my opinion) or were at least confusingly vague (for those of you who are naïve) (https://www.rollingstone.com/politics/politics-features/abortion-susan-collins-brett-kavanaugh-trump-roe-1357183/ ). 
Trey talks about "pro-life foes, who can be found praying the Rosary."  
My mother was a religious Italian Catholic. And for decades I worked closely with the executives of many large national Catholic hospital systems. The nuns running them were very good people — and were almost all very progressive in their views on social issues. But I made sure to never discuss one subject with them: abortion. 
For what may be the only time in its history, 7 out of the 9 justices on SCOTUS are very religious Catholics. The official anti-abortion position of the Catholic Church is clear. So much so that the Catholic Church has refused to give Speaker Pelosi communion because she will not actively disavow a woman's right to an abortion. 
The draft decision, written by Justice Alito, indicates that overturning Roe v Wade will be helpful in that it will decrease the conflict around abortion. He's a highly intelligent man but clearly has his religious blinders on… or simply is lying to us (my opinion). He must know that the situation before 1973 was anything but copesetic https://www.guttmacher.org/gpr/2003/03/lessons-roe-will-past-be-prologue ).  
In fact, overturning Roe will have several unintended consequences. As Trey points out, there will be pro-choice violence (just as there has been from the anti-abortion crowd for decades). But middle-class women will still get abortions, although it will be more cumbersome and expensive. It's the lower income women that will not 
(https://www.plannedparenthoodaction.org/issues/abortion/abortion-central-history-reproductive-health-care-america ).  
And that will lead to more welfare kids… children that conservatives like Trey will pretend that they do not see. Conservatives prefer to ignore the plight of these families, blaming the mothers for their situation and not wanting to assist these poor families financially. How does that right-wing position fit with Judeo-Christian teachings? 
Jack Bernard
Peachtree City, Ga.