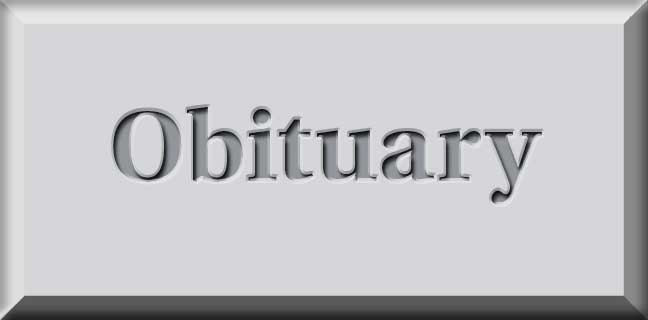 Kendall Marie Burton, 28, of Fayetteville, GA went to be with her Heavenly Father on Monday evening, June 13, 2022. Kendall was born on September 21st, 1993, in Fairfax, Virginia to Robert (Jerry) and Marie Large.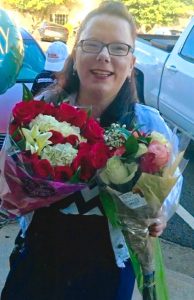 Kendall graduated with honors from Fayette County High School in 2012. Kendall was in the Fayette County High School Marching Band all 4 years. She played the flute and piccolo and loved marching. She was also in the Winter Flag Color guard when not marching. Kendall also attended Clayton State University for a short time.
Kendall grew up as a happy little girl with a big heart and big dreams. She loved her stuffed animals. She loved her Nunny Bunny the best. She loved her kitties and puppy dogs. Anytime Kendall saw anyone sad or sick she would always share her puppy dogs with others for warm puppy kisses.
Kendall hated winter. She loved summer heat, flip flops and her toes in the sand at any beach she could travel to. Kendall's favorite holiday was Christmas for she loved Our Lord Jesus with all her heart and soul. She loved the spirit of Christmas. The music, the shopping, cooking, baking, the hustle and bustle of the season and family time well spent.
Kendall was preceded in death by her beloved dog, Cato, her grandma, Dorothy Allen, grandfather Garvis Allen, grandfather William (Bill) Large, Sr, grandmother Mabel Large, grandmother Gigi Ford and grandfather Ernest Ford, her Uncle Thomas (Buddy) Large, and her Uncle Herbert Reed.
Kendall is survived by her 2-month-old Baby Boy, William Elijah Burton, her husband David Burton, her beloved fur-babies, Blackie (cat), Coco (dog) and Rosie (dog), her mother and father, Marie and Jerry Large, her loving sister Fayeanne Montez and brother-in-law Antonio Montez, her mother-in-law and father-in-law Christine and David Burton, many aunts, uncles, cousins and a mighty amount of loving friends.
The 1st of 2 Memorials will be held at David and Kendall's church, Sharpsburg Church of Christ, 2127 Sharpsburg McCollum Rd., Newnan, Ga at 9:00 a.m. on Saturday, June 25th, 2022. This service will be a simple walk-through to view her urn and photos of Kendall so her friends can say goodbye. Since the church is rather small, visitors can visit the family outside afterwards.
The 2nd Memorial will be held at Inman United Methodist Church at 151 Hills Bridge Road, Fayetteville, Ga., at 1:00 pm on Saturday June 25th, 2022. Pastor Whitney Hair will be officiating these services. A slide presentation will be shown here at Inman. If anyone would like to speak and share a memory of Kendall, that will be most appreciated. Refreshments will be provided by the church in the Fellowship Hall right after the services are done.
We invite you to join in with us for love, fellowship, and a snack while we remember this precious Child of God. If you like to wear flip flops, feel free to wear them. Kendall would smile at all the flip flops there in her honor. Dress is casual as Kendall would have it no other way. Anyone can go to either service or attend both.
Georgia Cremation, Fayetteville, Ga.