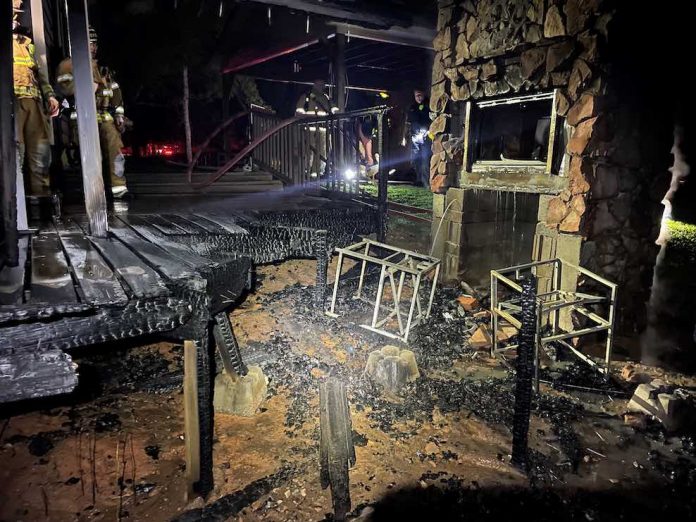 Fayette County firefighters on June 4 responded to a south Fayette County residence after a fire on the rear deck of the home was reported by a neighbor.
Fayette County Emergency Management Agency Director Mike Singleton said firefighters arrived after 9 p.m., finding the blaze in a portion of the rear deck at 585 Morgan Mill Road, off Ga. Highway 85 Connector.
The fire was in the area of an outdoor fireplace, and was extinguished without injuries, said Singleton.
Singleton noted that the family was not home at the time of the fire, later saying they believed that the fire was out before leaving.
Multiple units from Fayette responded, along with an automatic aid response from the Coweta County Fire Department.