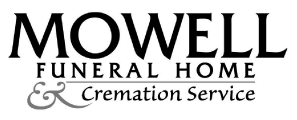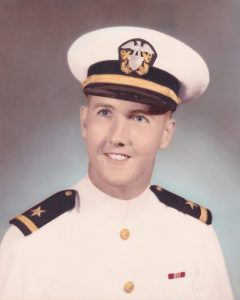 Lewis "Lew" Willis Walker Jr., age 77, of East Point, GA, died peacefully at Southwest Christian Hospice in Union City on Wednesday, June 1, 2022.
Lew was born at Crawford Long Hospital in Atlanta, GA, on Sunday, July 1, 1945, and was the only child of Lewis Willis Walker Sr. and Margaret Allen Walker. He grew up in East Point, Georgia, with love and affection from his grandparents, George Allen and Lizzie Lou Allen. He attended Headland High School (Class of 1963), where he developed many lifelong friends and his love for sports, especially baseball.
He graduated from the Georgia Institute of Technology with a degree in Chemical Engineering. While at Tech, he played third base for the varsity baseball Yellow Jackets during the 1966 and 1967 seasons.
After graduation, he went to Baton Rouge, LA, for a short time before he enlisted in the United States Navy. He served during the Vietnam War ('69-'72) onboard the U.S.S. Sarsfield as a Lieutenant. He was a communications officer, which suited him well, and he traveled the world over during his time in the military.
After the military, he settled back in his home state of Georgia, where he received a master's degree in Business Administration from Georgia State College, started his own family, had a career in teaching mathematics in Fulton County for over 20 years, and he continued pursuing his favorite past time of baseball, playing and couching the American Legion team, coaching at Campbell and Creekside Highschool and coaching youth sports in Fayetteville, GA.
Preceded in death by his parents, he is survived by his wife, Marie Walker (Finlon); his son, Lewis Willis Walker, III and his wife, Jennifer of Mt. Pleasant, South Carolina; his daughter, Elizabeth Marie Gray and her husband Billy of Newnan, Georgia; and his daughter, Lauren Michelle Travis and her husband, Kevin of Decatur, Georgia; eight grandchildren, Carson and Payton Walker of Mt. Pleasant, South Carolina; Kathryn, Walker, Wyatt and Margaret Gray of Newnan; and Sutton and Harper Travis of Decatur; and several brothers- and sisters-in-law and many nieces and nephews.
Lew was very outgoing and made friends with everyone he met. He always maintained close relationships with his boyhood friends, high school classmates (he loved the reunions), Georgia Tech players and his golfing buddies. His warm personality and friendship impacted more people than he ever imagined. It was very likely that no matter where he went, he was bound to run into someone who knew him. He was a kindhearted man, who loved God, his family, his friends, all people, baseball, and the United States.
Funeral Services will be at Mowell Funeral Home in Fayetteville, GA, on Wednesday June 15, 2022, at 2:00 PM, and Lew will be placed to rest in the Georgia National Cemetery in Canton, GA. The family will receive friends on Wednesday, June 15 from 12:00 PM to 2:00 PM at Mowell Funeral Home in Fayetteville.
In lieu of flowers, the family respectfully requests memorial contributions in Lew's name to: Southwest Christian Care, www.swchristiancare.org/support.
We welcome you to provide your condolences, thoughts, and memories of Lew on our Tribute Wall. Mowell Funeral Home & Cremation Service, Fayetteville, www.mowells.com