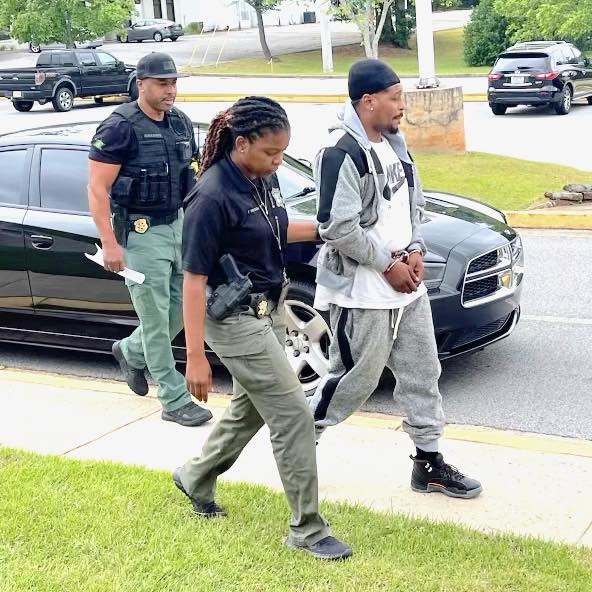 A suspect is in custody following a shooting during the early morning hours Wednesday at a residence off Ga. Highway 92 South that resulted in an Atlanta man found deceased in the front yard.
The Fayette County Communications Center on May 25 dispatched uniform deputies to the residence on Forest Lake Drive off Hilo Road and Ga. Highway 92 South at 1:52 a.m. in reference to a verbal altercation in progress, said Sheriff Barry Babb.
"When they arrived, deputies located the body of a deceased adult male in the front yard of the residence. The male was deceased from a suspected gunshot wound," Babb said.
Babb said the victim has been identified as 38-year-old Jabrell Jerome Buggs, of Atlanta.
"Investigators quickly identified a suspect and a short time later, 43-year-old Steven Andre Beacham was taken into custody without incident in Douglasville.
Beacham was charged with felony murder and aggravated assault, Babb added.
The investigation is ongoing.
Babb thanked the U.S. Marshals Southeast Regional Fugitive Task Force (SERFTF), the Douglas County Sheriff's Office and the City of Douglasville Police Department for their assistance in locating the suspect.