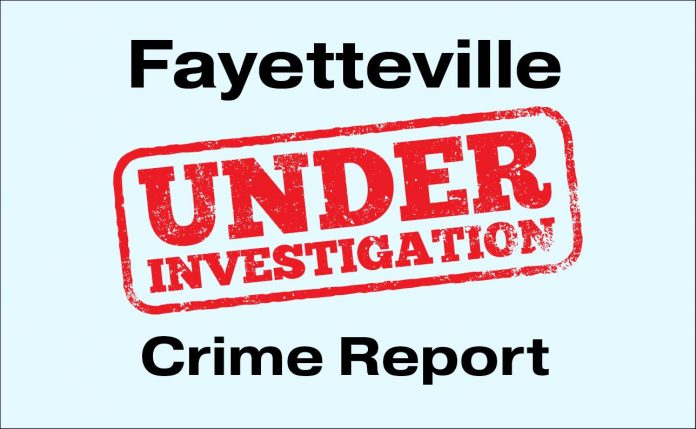 A Hazelhurst man is being sought by Fayetteville police for sudden snatch robbery following an incident during which he pushed his girlfriend from a parked vehicle while armed with a gun.
Amonte Rashad Smith, 27, is being sought on charges of robbery by sudden snatching and aggravated assault-family violence, according to Fayetteville Police Department spokesperson Ann Marie Burdett.
Burdett said police on May 7 approximately 7:07 p.m. responded to a call in reference to a robbery.
Police met with the complainant who said Smith, who she identified as her boyfriend, had robbed her and brandished a handgun.
Recalling the circumstances of the incident, the woman told the officer she and Smith, along with her daughter and sister, moved to the Fayetteville area from out of town and were temporarily staying at the Quality Inn. The woman explained that she worked at a local nursing home, Burdett said.
"The complainant said her boyfriend was not working and was not contributing financially. Therefore, she asked him to leave. He became upset and was acting differently toward her," said Burdett.
The woman told police that Smith started to call and text her repeatedly throughout the day while she was at work, and even called her from a blocked telephone number once she blocked his phone calls.
The woman said she drove Smith's car to work on May 7. Later that day, she said she spoke with Smith and told him she would meet him at the Quality Inn to return his car and retrieve her car.
"The (woman) told police Smith was at her work, allegedly hiding behind the car when she got off work, and he stood up and told her to give him the keys," said Burdett. "The complainant said she did not give Smith the keys and did not want to make a scene, so she went into her workplace."
The woman said she observed Smith run up the street, so she got into his vehicle and drove out of the nursing home parking lot and up Marquis Drive when she saw her vehicle parked at a local daycare learning academy, Burdett said of the girlfriend's report.
"The complainant told police she parked next to her vehicle. Smith allegedly appeared and pulled open his car door with a handgun in one hand, which was held down by his side," said Burdett. "The complainant said Smith jumped into the driver's side passenger seat behind the complainant and grabbed the telephone she was talking on, which also had a cardholder affixed to it containing a debit card."
Burdett said the woman maintained that Smith prevented her from pulling the keys out of the ignition, pushed her out of the car before she could retrieve her belongings and he drove off in his vehicle.
A warrant for Smith's arrest was issued the following day.