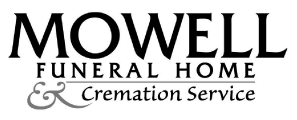 JoAnn Huddleston Hewell, 84, of Peachtree City passed away on May 10, 2022. She was born in Atlanta on December 28, 1937 to the late Hill and Kathryn Huddleston. JoAnn was a member of Flat Creek Baptist Church. She graduated from College Park High School and West Georgia College.
JoAnn was a loving wife, mother, grandmother, great-grandmother, aunt, and friend. She is survived by her husband of 62 years, Tom Hewell; children, Sherri Walling (Eugene), Suzanne Stewart (Tom), and Dana Britt (Andy); grandchildren, Chris Stewart (Fiance, Mary Groover), Ryan Stewart, Kyle Britt (Jenny), Cameron Britt, and Alex Walling; JoJo is also survived by her great-grandchildren, Abigail Britt and Landon Groover; and numerous nieces, nephews, and cousins.
Memorial services will be held at 2:00 PM on Friday, May 13, 2022 at Flat Creek Baptist Church, Fayetteville with Dr. Josh Saefkow officiating. The family will receive friends from 12:00 — 2:00 PM prior to the service at the church.
Mowell Funeral Home & Cremation Service, Peachtree City — www.mowells.com