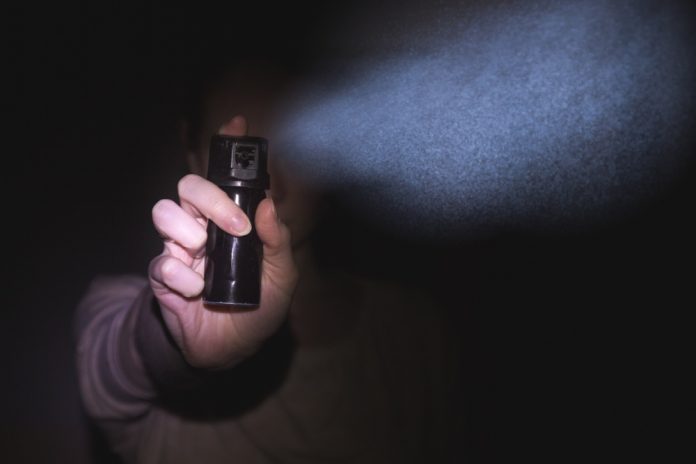 A Fayette County man landed in jail on March 28 after taking a verbal argument one step too far by pepper-spraying a female relative.
Hollis Griffin, 50, of north Fayette County, was charged with aggravated assault, obstruction and cruelty to children-third degree, according to Fayette County Jail records.
Sheriff Barry Babb said deputies on March 28 responded to the residence in reference to a domestic situation.
Babb said Griffin and a female relative had been involved in a verbal argument and, at one point, Griffin sprayed the woman with pepper spray in the presence of a young child.
Griffin was uncooperative with deputies which led to the obstruction charge, Babb noted.
EMS arriving at the scene checked the woman, who was not injured and did not require medical treatment, Babb added.
In another case in unincorporated Fayette, a March 28 report of a burglary on Greenview Circle at the Kenwood Landing Mobile Home Park might have been something different.
Babb said a deputy responding to the call was told by the female resident that she had been in a bedroom when she heard something at the front door.
The noise came at the same time her daughter should have been home from school, the woman added.
The woman told the deputy that she went to the front of the home and found a male in the house by the front door, Babb said, adding that the man said, "Oh, s**t, and ran out of the house."
The deputy learned that the male was known to the victim, said Babb, noting that nothing was taken from the residence.
It was not determined if the front door was locked at the time of the entry, Babb added.