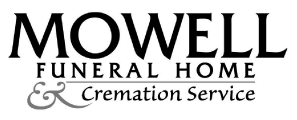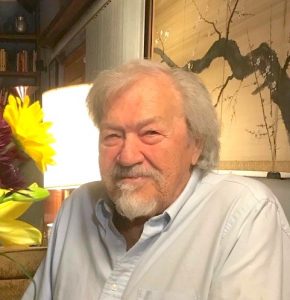 Major (ret.) William Richard Lechner (nee Deatherage) passed away April 2, 2022. He was born April 8, 1943 in Houston, Texas then lived around the world as a child of the US Air Force and as officer in the Army. He lived the last 38 years in Peachtree City, Georgia.
Drafted in 1965, he decided to make a career out of the Army, so he attended Officer Candidate School in Ft. Benning, Georgia. He served two tours in Vietnam as a Lieutenant with the 101st during 68 Tet, and again as a Captain in command of a Mech Company with the 2/22 during the invasion of Cambodia. He was awarded the CIB, a Silver Star, six Bronze Stars, five Purple Hearts plus numerous other military and civilian medals. After an active duty career of 20 years, he retired and then went back into the military as a civilian GS employee for another 20 years.
William is predeceased by his parents, Major (ret.) Martin and Marjorie Carter Deatherage Lechner; as well as birth father, Robert Deatherage; and brothers, Don Deatherage, Scott Deatherage, Patrick Deatherage and Randi Lechner.
He is survived by his wife, Marjorie Smith Lechner of 51 years; two children, David Lechner (wife Joy) and Marie Lechner (husband Julian) Jaeger; grandsons, Patrick, Dylan and James, Sebastian and Benjamin.
William loved building and flying radio control airplanes for over 40 years. He was co-owner of The Hobby Stop, an RC hobby store in Peachtree City. He was passionate about soccer, playing in college as well as in the military, and eventually coaching his own children.
He was not content with only being a "daddy" coach, so he took coaching classes and became the first local coach to earn the USSF National "C" Coaching license. He did the same as a soccer referee by rising to a State level soccer referee and an Assessor. He was very active in the Peachtree City Youth Soccer Association for 20 years by coaching over 700 players, refereeing over 800 games and served terms as Administrator and President of the Board of Directors.
William was studying to be a physics teacher; however, the draft derailed his career plans to teach. Yet he taught in many in other ways, his men in the Army how to survive, his soccer players how to get better, his young referees how to judge the game better, and his hobby customers how to build or fix an airplane.
He belonged to several organizations Radio Control flying clubs, the Marques de Lafayette chapter Sons of the American Revolution, Doc Holiday's Immortals Cowboy Action Shooting club, and Turtle Pond RC Yacht Club.
Memorial services will be held at 3:00 PM on Saturday, April 9, 2022 at the Chapel of Mowell Funeral Home, Peachtree City. The family will receive friends from 1:00 — 3:00 PM prior to the service at the funeral home.
Mowell Funeral Home & Cremation Service, Peachtree City — www.mowells.com