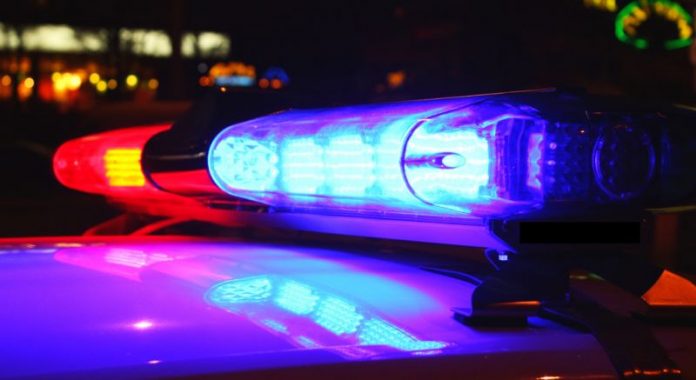 Breaking the law and facing charges comes in many forms. Among those recently in Peachtree City was a man naked and screaming on a residential street, with another man charged for blocking motorists on North Peachtree Parkway and yet another, this time a juvenile, charged after accosting a woman on her golf cart.
Brian M. Sutton, 50, of Peachtree City was charged with public indecency, obstruction and disorderly conduct, according to Fayette County Jail records.
Officers on March 25 at approximately 10:41 p.m. were dispatched to Taberon Road off Kedron Drive in reference to a naked man screaming in the roadway, the police report said.
"As officers arrived, contact was made with the male. A struggle between officers and the suspect occurred," according to reports.
Peachtree City Police Department spokesman Chris Hyatt said Sutton was found in the roadway and was under the influence of an intoxicant.
Sutton was transported to Fayette-Piedmont Hospital and cleared for intake at Fayette County Jail, where he was turned over to deputies on a hold for warrants, the report said.
In another case, a 16-year-old Peachtree City male was arrested after pushing a woman on a cart path and damaging her golf cart.
An officer on March 26 at approximately 2:48 p.m. responded to a Cobblestone Creek residence in reference to an assault and vandalism report.
"The victim advised that the incident occurred on the golf cart path in the area of Battery Way boat docks and Spyglass Island. She stated that a juvenile male blocked her way, pushed her and damaged her cart," the police report said.
The male was located, arrested and transported to Clayton County Regional Youth Detention Center, according to the report.
In a third case, multiple calls to police on March 27 about a man blocking the roadway on North Peachtree Parkway near the Kedron boat docks resulted in the arrest of a homeless man.
Alex Vilmenay, 44, from Florida, was charged with obstruction and pedestrian in roadway, according to police reports, Hyatt said.
It was at approximately 6:30 p.m. that an officer responded to the incident location in reference to a welfare check.
Multiple citizens had called about a subject walking in the roadway recently, the police report said.
Hyatt noted that some of the complaints noted that the man was blocking the road and hindering the flow of traffic.
"Contact was made with the subject on the side of the road, who refused to identify himself for a traffic citation. The subject was given numerous chances to identify himself to officers, but he refused to do so," according to reports.
Vilmenay was placed under arrest and transported to Fayette County Jail.