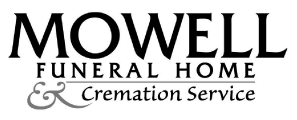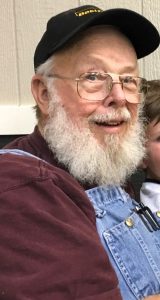 Cecil Oscar McAdams, age 88, passed away on March 11, 2022. He was married to his wife, Dorothy (Dot), for 66 years.
Born in Haralson County, Georgia, to Doris Elizabeth and Daniel Webster McAdams, Cecil proudly served in the Army before training to be a machinist and working at, among other companies, Ford Motor Company in Hapeville.
In 1973, Cecil and Dot founded C&C Disposal, a waste disposal company they operated until they sold the business in 2004. After less than six months of retirement, Cecil and his son, Daniel (Dan), established C&C Sanitation in LaGrange where he worked until he became ill.
Cecil enjoyed collecting guns, tractors, and trucks and could usually be found in his overalls.
Cecil was preceded in death by his son, Justin Randall McAdams; his grandson, Johnathon Bradley McAdams; and his siblings, Charles Edward McAdams, Carlton Kenneth McAdams, and Vera Lee Elder.
In addition to his wife Dot, he is survived by his daughter, Lisa (Van) Bogan; his son, Dan (Laura) McAdams; his grandchildren, Justin (Katie) Todd, Duane Todd, Randall (Kayla) McAdams, Christy (Chris) Jordan, Craig (Ashley) Durden, Kristyn (Brian) Boyett, Kathryn (Aaron) Sitzer, and Brayden McAdams. He is also survived by several great grandchildren, nieces, and nephews.
A visitation will be held on Saturday, March 19, 2022, from 10:00 AM to 11:00 AM at Mowell Funeral Home in Fayetteville, followed by a funeral service at 11:00 AM. A graveside burial will follow for immediate family at Camp Memorial Park.
We welcome you to provide your condolences, thoughts, and memories on our Tribute Wall. Mowell Funeral Home & Cremation Service, Fayetteville, www.mowells.com