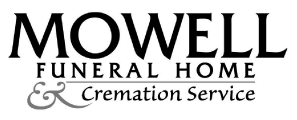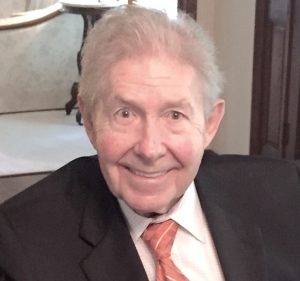 Everett James "Jim" Mason, Jr., 82, peacefully passed away while surrounded by his family on February 24, 2022, in Fayetteville, Georgia.
A native of Ashland, Kentucky, he was born on May 22, 1939, to the late Everett James Mason, Sr. and Ruby Kathleen Branham Mason. In addition to his parents, he was preceded in death by his wife, Lucy Lee Mason; and his brother, Emmanuel Spurgeon Mason.
He is survived by his siblings, Mellana Slusher, Myra Griffith, Marlene Fuller, and Maurice Mason; his sons, Dr. Everett James Mason, III (Sherri), Timothy Lee Mason (Stephanie), and David York Mason (Michelle); grandchildren, Dr. Brandon Lee Mason (Lindsey), Patrick James Mason (Kristen), Kelsey Leigh Lyle (Dustin), Jessica Ann Mason and Chase Trae Mason; great grandchildren, Mason Howell Lyle, Lucy Mae Lyle and Lilah Marie Mason; and several nieces, nephews and cousins.
Jim graduated from Ashland High School in 1958 and attended the University of Tampa. He was a machinist for Seaboard Coastline Railroad and an active and devoted member of the First United Methodist Church in Brandon, Florida, in the late 1960s, '70s and early '80s. Jim coached numerous sports over the years, and he loved watching his sons excel in athletics. He enjoyed photography and captured many special family moments.
Jim was also an avid fan of horse racing and even attended the Kentucky Derby with his wife Lucy. He then witnessed American Pharoah win the Triple Crown in 2015 with his son David. Jim was a Cub Scout Master and a proud father of three Eagle Scouts, in addition to being a grandfather of an Eagle Scout. In 1986, he moved his family to Waycross, Georgia, where he continued to work as a machinist for CSX Transportation Corporation and became a member of the International Association of Machinists.
After retiring from CSX, he and his wife Lucy moved to Fayetteville, Georgia. Jim became involved at Fayetteville First United Methodist Church with his Sunday School Class, Seasoned Singers and the Bell Choir. One major accomplishment after retirement was his creation of a courier company known as Transfer of Legal Documents, which he also patented.
The joy of his life was spending time with his family, which included his five grandchildren and three great-grandchildren. In his later years, he was very fortunate to have loving caregivers. Jim will be missed and remembered by friends and family.
Funeral services will be held on Wednesday, March 2, 2022, at 2:00 PM at Fayetteville First United Methodist Church, located at 175 E. Lanier Ave., Fayetteville, Georgia, 30214, with the Reverend Dr. Thomas Martin officiating. The service will be available via live streamed, https://youtu.be/DTGUWXV27OU.
We welcome you to provide your thoughts and memories on our Tribute Wall. Mowell Funeral Home & Cremation Service, Fayetteville – www.mowells.com