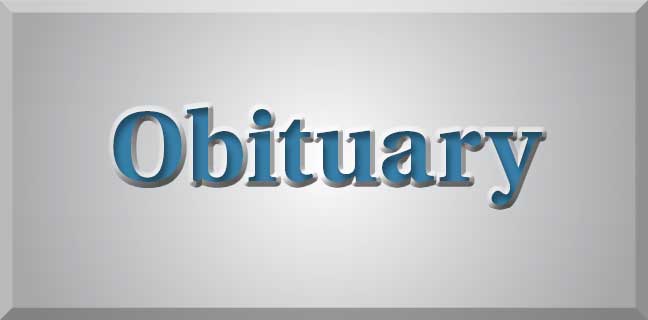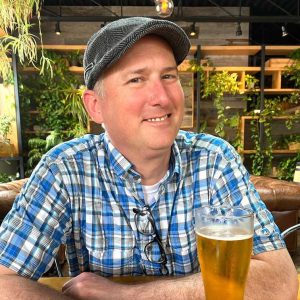 David Benjamin Wenegar, 50, formerly of Peachtree City, GA, peacefully passed away at his home in Signal Mountain, TN, on February 4, 2022. He was surrounded by his loving family and good music on his final day.
Dave was born July 29, 1971 in Cincinnati, Ohio, to Ben Lee Wenegar and Susan Elizabeth Wenegar.
Dave was a loyal friend to all. He had an amazing sense of humor and an even more amazing capacity for trivia and facts. His absence leaves a huge hole in the hearts of his family and friends.
One of the things Dave was most proud of was his 24-year marriage to the love of his life, Michelle Lyn Wenegar. They were truly soul mates who couldn't wait to be together at the end of each day. Over the years, Dave and Michelle were blessed to share their lives with many rescue dogs and cats. Michelle is so thankful to have Charlie (Charles Nelson Riley), Woody (Eastwood), Clyde, Pope, and Emmylou to comfort her in her grief.
In addition to Michelle and his parents, Dave is survived by his sister Sara Elizabeth Johnson, his nieces Kate Trembley, Lily Johnson, Savanna Trembley, nephew Lee Johnson, his in-laws Mike and Zoe Nungester, sister-in-law Amy Trembley and brother-in-law and Brian Trembley, along with many aunts and cousins.
The family would like to thank all of our family and friends who have visited, prayed, and supported us during this time. Dave was a one-in-a-million guy and so it is only fitting that it would be a one-in-a-million cancer that would give him the fight of his life. Our nephew Lee raised over $10,000 in his Kicking Cancer campaign this past fall to provide funding for research of this rare cancer.
The family will be hosting a private celebration of life.
If you would like to honor Dave, please consider making a donation to one of the following organizations:
Appendix Cancer Pseudomyxoma Peritonei Research Foundation at www.acpmp.org, Relevant Church at www.relevantchattanooga.com, or an Animal Rescue Center of your choice.