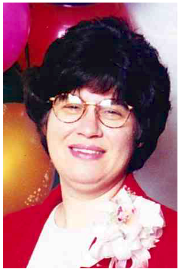 On January 22, 2022, Cheryl Ann Maxfield (Noll) lost her life after a battle with leukemia. She was 70 years old.
Cheryl was born in Ft. Leavenworth, KS in 1951 and raised in Stockport, IA. She was the oldest of seven children: Russ, Steve, Ron, Chris, Deb and Dan. As a child, Cheryl acted as a second mother. Her siblings remember her as the one always trying to be the adult in the room. With five younger brothers and a sister they always had her outnumbered, but in spite of it all the most important thing was sticking together as family. To her friends, she was a source of positivity and confidant. Cheryl attended Iowa State University where she met and eventually married her future husband, Lee Maxfield.
After graduating from college, Cheryl married Lee on November 23, 1974, in Van Buren, IA. As the wife of an Army Officer, she felt blessed to be able to travel and experience the world. She spent time in Japan and two tours in Germany. During her time overseas she made sure to visit as many cities as possible and had a love for history and art.
Cheryl had two children, Andrea Lewandowski (1980) and Ian Maxfield (1982). Cheryl and Lee moved to Fayetteville, GA in 1987 where she would live until 2020. After being a stay at home mother of two for 12 years Cheryl was called to the ministry.
She attended Emory University and received her Doctorate of Divinity in 1992. She served the United Methodist Church faithfully for twenty years before retiring in 2012. Cheryl's greatest skill set was as an organizer and manager but her passion was ministering to those in need and guiding her congregation in their faith.
In retirement, Cheryl enjoyed gardening, quilting, walking, relaxing with her cat and seeing her four grandchildren. She loved her grandchildren Hanna, Alex, Annaleigh and Harrison and would boast of them constantly. Cheryl loved her in-laws and spoke happily of how she appreciated the love and sense of family they added.
Cheryl was preceded in death by her sister Deb (2005), father Leonard (2019) and husband Lee (2019). Cheryl moved to Cumming, GA in 2020 in order to be closer to her children, grandchildren and in-laws. Although she was only there for a short time Cheryl quickly developed many friends in her new community as they shared many of the same passions.
In December 2021 Cheryl entered the hospital to begin treatment for a bone marrow transplant. After her chemo treatment Cheryl's body failed to recover. Cheryl fought hard and spent her last weeks doing everything possible to get healthy but her body was not as strong as her will. Cheryl was blessed to be able to see her children and grandchildren and tell them she loved them before passing. She received the love and prayers from family and friends in her final day. Cheryl passed away peacefully on the evening of January 22, 2022, in her own home surrounded by family.
While Cheryl's family grieves her loss, they are choosing to remember Cheryl in a way that honors her spirit. Cheryl's wishes were to be cremated and she will be buried in Fayetteville, GA next to her husband's remains. The memorial will be scheduled at a later date to be determined.
In lieu of flowers those desiring may make donations to North Fayette UMC, 847 New Hope Rd., Fayetteville, GA 30214 or to The AMVETS, https://amvetsdonationcenter.business.site/.