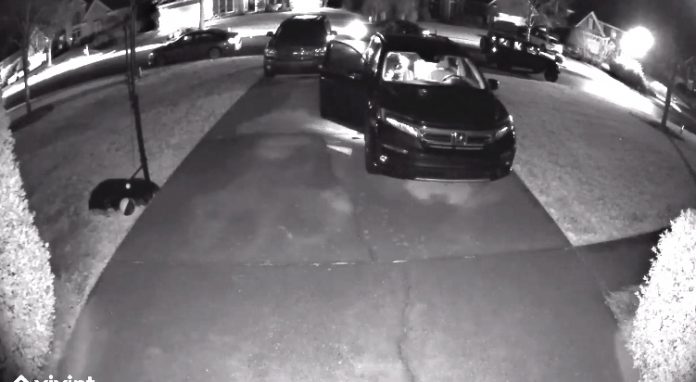 More than 30 vehicles on Feb. 3 were entered in south Peachtree City and along Ga. Highway 74 south of the city. The investigation by the Peachtree City Police Department noted that two vehicles were also stolen and were recovered in DeKalb County.
The department posted a Facebook video of suspects entering vehicles. fb.watch/aZ2btnZhfA
"During the early morning hours of Feb. 3, a small group of suspects entered in excess of 30 unlocked vehicles parked at residences in the southern part of Peachtree City. There were several related instances in unincorporated Fayette County nearby. Both Peachtree City and Fayette County also had a vehicle stolen that was left unlocked with the keys inside," according to the Peachtree City Police Department Facebook page.
The incidents in unincorporated Fayette included vehicles entered at five residences on Bontura Drive and Brechin Drive, off Ga. Highway 74 South and just south of the Wilshire Pavilion retail center, according to the Fayette County Sheriff's Office.
This group only targeted vehicles that were unlocked. They were able to steal unsecured items such as tablets, handguns, cash, wallets, purses, ammunition, medication and other miscellaneous property, police said, adding that the affected neighborhoods in Peachtree City included Wilshire Estates and The Gates.
"Officers quickly began investigating after learning of the activity and alerted many of the victims that their car had been entered," police said. "The stolen vehicle was identified and located before the owner awoke, and officers advised them of the incident."
Both stolen vehicles were recovered in Dekalb County and have been processed for evidence, and some of the stolen property was also recovered, the Facebook post noted.
At this time, no suspects have been arrested but investigation is still ongoing as leads are pursued, according to police.
"Please be aware that home surveillance shows at least one suspect was armed," police cautioned. "It is unclear at this time if they arrived armed or became so after taking a firearm from one of the unlocked vehicles."
"So, if you do observe someone suspicious near your vehicles at night, please do not approach them, but do call 911 immediately," police added.
The department advised that while investigators vigorously pursue suspects responsible for these crimes, please help us, yourself, and your community in the future by following these few tips, emphasizing that vehicles be locked at all times:
• Lock your cars.
• Do not leave valuables in your cars.
• Lock your cars.
• Have home surveillance with routinely changed batteries and proper configuration to alert you of night time motion.
• Lock your cars.
• If you see something, say something (to 911, not the bad guys).
• Lock your cars, the sheriff's department urges.