In the middle of Fayette County, Ga., is Camp Southern Ground — where goodness grows. The camp staff strives to teach campers about kindness, community, and respect for differences. At CSG, different isn't better or worse, it's just different.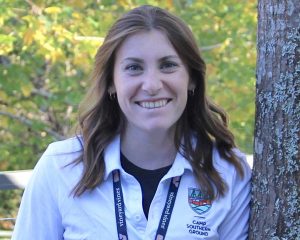 Camp Southern Ground operates with the purpose of getting all kids outside in an inclusive and tech-free environment, and it's looking for summer staff members to help attain that goal.
"From day one, our campers will grow, harvest, and eat food from our on-site organic garden. They will learn and develop fun life skills like bike riding, swimming, cooking, archery, and more," according to  Staff Director Emily Marcotte.
"Kids here will make a mess eating s'mores around the campfire, create projects in our art and STEM classes, and push themselves out of their comfort zones on our amazing 1,200-foot zip line and multi-level ropes course," she said.
"This is a place where young people can explore over 400 acres of wilderness, build relationships with their peers and counselors, and make memories that will last a lifetime," she said.
Did you know?
• CSG was founded by Grammy-award winner Zac Brown, who fronts the world-famous Zac Brown Band. It was his dream and mission.
• The camp serves all kids ages 7-17. Yes, your children can come to camp right around the block.
• Camp has scholarships and a tiered pricing system to make camp more financially accessible for families.
• We have open houses coming up. Subscribe to our emails and follow us on social media to find out when you can come check out camp yourself.
Want to work at Camp Southern Ground?
As a summer staff member, you will be part of a talented team with a passion for enhancing the minds of younger generations. The leadership team works with all camp staff to become kid experts and grow into their best selves over the summer months. Positions for 2022 run from May 23 to August 5.
"You will live at our beautiful camp all summer long and change not only the campers' lives, but your own," Marcotte said.
If you are energetic, motivated, passionate about kids and making a difference in their lives, and ready to take on the hardest job you'll ever love, explore current job openings and begin the online application process today.
Apply to work this summer on our camp website today! www.campsouthernground.org
Questions?! Email: emily@campsouthernground.org
Below, photos from Camp Southern Ground. All photos provided by the camp.