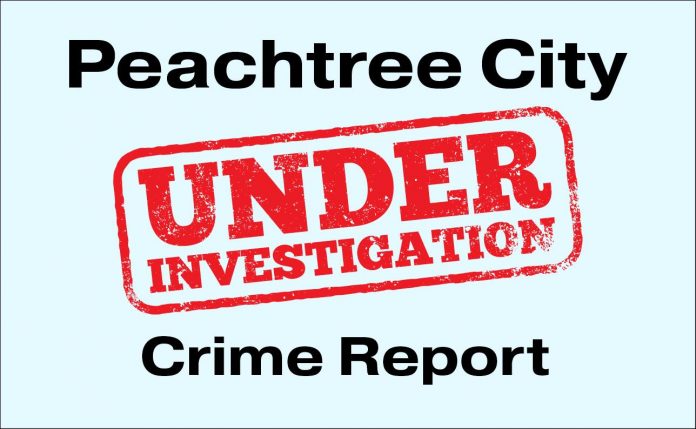 A Peachtree City man is facing multiple charges after reportedly stealing a golf cart from an apartment complex, then fighting with police who were investigating the theft.
Chad Wallace, 47, was charged with theft by taking a motor vehicle, two counts of felony obstruction, simple battery, battery against a police officer and second-degree criminal damage, said Peachtree City Police Department spokesman Chris Hyatt.
An officer on Jan. 11 responded to the Balmoral Village apartments in reference to a suspicious person call.
"Upon arrival I met with business staff that stated a male had stolen a (maintenance department) golf cart and then pointed out the male that was walking away. I then made several failed attempts to get the subject to stay in one place and talk. Officers then attempted to detain the subject to continue the investigation. The subject then began to fight officers," the police report said.
Hyatt said Wallace, due to having some type of episode at the scene, was transported to a local hospital for evaluation.
In a second case, a Peachtree City officer on Jan. 9 at police headquarters took a report of a possible theft from a vehicle that occurred at a local business.
The complainant said her unlocked vehicle was entered and an iPad stolen. The complainant said possible incident locations were Ted's Montana Grill on City Circle or the Homegoods store on Line Creek Drive, the police report said.
In a third case, police on Jan. 7 responded to an entering auto report at Huddleston Elementary School on McIntosh Trail.
A front window had been smashed and a purse stolen. Bank cards contained in the purse were subsequently used outside the county, said Hyatt.