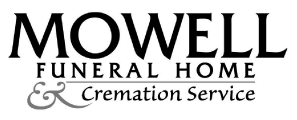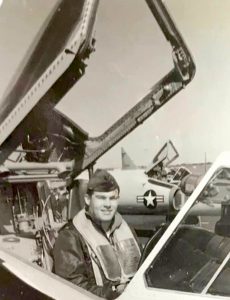 Dr. Thurlow Richard Robe (age 87), Ph.D., PE, Dean Emeritus and Cruse W. Moss Professor Emeritus for Ohio University, peacefully passed away in his sleep on Friday morning, January 7, 2022 in Peachtree City, Georgia. 
Dr. T. Richard Robe is survived by his loving wife of 66-years, Eleanora Clara Komyati Robe and four children, Julia Palma Robe Yokum (GA), Kevin Richard Robe (VT), Stephen Thurlow Robe, wife Amy Berryessa Robe (CA) and Edward David Robe, wife Kerri Sauber Robe (OH).
Plus, five grandsons — Zachary Scott Yokum (wife Meredith McPherson Yokum), Nicholas Richard Yokum (wife Maryanna Grundler Yokum), Ryan Edward Robe, Conor Richard Robe and Dylan Thurlow Robe. And two great grandchildren, Rowan Scott Yokum and Elianna (Ellie) Joy Yokum.
Also, his three beloved brothers, Edward Robe (wife Sally Allen Robe), Robert Quincy Robe (wife Charlotte Varady Robe) and Nathan Robe (deceased wife Jamie Jameson Robe). Dr. Robe's parents are Thurlow Scott Robe and Mary Alice (McKibben) Robe.
Considered an expert in engineering education, Dr. Robe achieved success in his career by embracing challenges and having a caring personality that allowed him to enjoy helping students with a variety of interest and personalities.
After 16 years of serving as Dean of the Ohio University College of Engineering, Dr. Robe concluded his career with Ohio University where he served as the Director of the Robe Leadership Institute, Dean Emeritus and Moss Professor of Engineering Education Emeritus of the Russ College of Engineering and Technology.
Upon his retirement in 1996, Dr. Robe wanted to continue contributing to higher education and, in partnership with the Ohio University Board of Trustees, he helped establish the T. Richard and Eleanora K. Robe Leadership Institute.
This institute selects students to participate in special seminars and programs to teach & demonstrate how they can guide the future of engineering & technology and society as a whole. The Robe Leadership Institute was named in behalf of Dr. Robe's wife Ellie as well to reflect her continuous and unfailing support given to her husband his entire career and during lifelong achievements. They met on the Ohio University campus in 1952. 
In preparation for his career, Dr. Robe earned a Bachelor of Science in civil engineering from Ohio University in 1955. His early roles following his undergraduate education included working as an engineer for the General Electric Company in Niles & Evendale, Ohio and serving on active duty as an officer and supersonic jet fighter pilot in the United States Air Force from March 1956 to October 1959.
Upon completion of his military service, he began working on a Master of Science at Ohio University in mechanical engineering, which he earned in 1962, and began his time with Ohio University as a full-time acting instructor (1960-1963).
Dr. Robe pursued a Ph.D. in applied mechanics and Doctorate Degree from Stanford University in Palo Alto, California between 1963 and 1965 in record time. Upon graduation from Stanford University, Dr. Robe was hired by the University of Kentucky in 1966 as an assistant professor in their College of Engineering.
Dr. Robe remained with the University of Kentucky for 15 years, achieving such positions as professor, associate dean, special assistant to the president and served on the University of Kentucky Athletic Board (1975-1980).
In 1968, Dr. Robe also served as a NASA-ASEE Fellow at Langley Research Center on a brilliant engineering team that produced a satellite that could orbit earth while one satellite portion remained stationary towards our planet. This engineering feat produced numerous technologies utilized today — like our cell phones.
Dr. Robe is also a Patentee of a specialized Trailer Hitch he invented to prevent accidents. Additionally, he served as a consultant to Liberty Mutual Insurance, Orbison Ruby & O'Connor Attorneys, IBM, the Ohio Valley Sub-section of the American Society of Mechanical Engineers, the Ohio State Board of Registration for Professional Engineers, the Ohio State Board of Registration for Professional Engineers and Surveyors, Research Fellow, Postgraduate School of Applied Dynamics, University of Edinburgh, Scotland, United Kingdom (1973), Director – Innovation Center of Authority, Ohio University (1983-1986), Board of Governors, Edison Materials Technical Center (1987-1996), Trustee Engineers Foundation of Ohio (1988-1994), Advisory Board Member of the Salvation Army of Oconee County, SC (2010-2014), Member-at-large Oconee District Boys Scouts of America (2007-2009), Russ Prize Selection Committee Member of the National Academy of Engineering (2000-2016), Ohio University Foundation Trustee (1998-2007), Board of Trustees – Association of Ohio Commodores (1995-1997), Board of Directors Athens County Community Redevelopment Corporation (1980-1986), Treasurer South Lexington Little League in Kentucky (1976-1980), Vice Chairman Thoroughbred District BSA (1975-1977), and President of the Tates Creek High School PTA in Lexington, Kentucky (1975-1976).
In 1985, BSA Eagle Scout Dr. Robe completed his 30 years of service in the USAF Reserves as a distinguished major(1955-1985). Dr. Robe was also a Liaison Officer for the United States Air Force Academy (1975-1980). 
To remain at the top his field, Dr. Robe contributed numerous articles to professional journals and was involved in his professional community through his memberships with the American Society of Mechanical Engineers, The National Society of Professional Engineers, the American Society for Engineering Education and Sigma Xi. He has contributed numerous articles to professional journals.
As a testament to his success, Dr. Robe was honored as the Ohio University Alumnus of the Year in 1996 and a member of the Academy of Distinguished Graduates of the Russ College of Engineering and Technology at Ohio University in 2001. Furthermore, Dr. Robe has been presented with the Albert Nelson Marquis Lifetime Achievement Award and has been featured in numerous editions of Who's Who in Finance and Business, Who's Who in America, Who's Who in American Education, Who's Who in Science and Engineering, Who's Who in the Midwest, Who's Who in the South & Southwest and Who's Who in the World. 
Dr. Robe went into engineering because of the admiration of the engineers he encountered in Athens, Ohio where he grew up. He liked knowing that engineers can be a part of making things that have an effect on people's quality of life plus the immense challenges involved. Dr. Robe is a proud graduate of Athens County High School Class of 1951.
A private family service will be held in Georgia on Saturday, January 15, 2022. ROMANS 15:13
Mowell Funeral Home & Cremation Service, Peachtree City — www.mowells.com