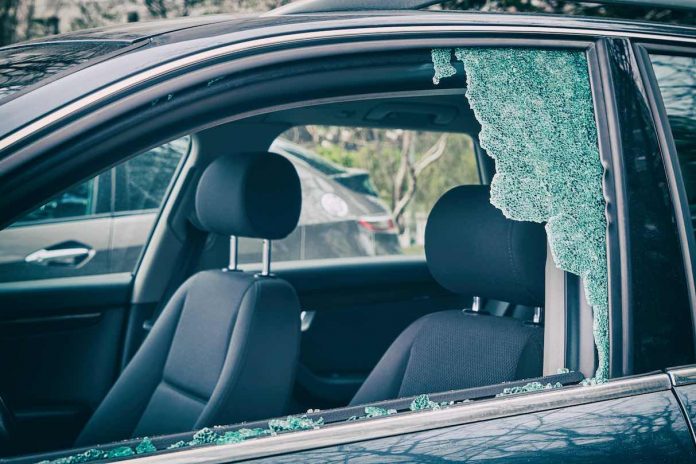 It may be a new year, but that has not stopped thieves from practicing their old habits of breaking into vehicles to steal something of value. Such was the case on Jan. 4 with four break-ins at two restaurants in Peachtree City.
Two of the vehicle break-ins occurred at a restaurant on Marketplace Connector near Ga. highways 54 and 74.
In one of those cases, the complainant told officers she returned to her vehicle to find the driver's side window smashed. The complainant then noticed that her laptop had been stolen from the vehicle, the police report said.
Officers viewed security footage from a nearby business and were able to view the offenders forcing entry into the vehicle at 7:19 p.m. but were unable to identify the offenders.
The second entering auto, also on Marketplace Connector, was reported at 7:23 p.m. The police report noted that the complainant informed officers that the back window had been broken and her backpack stolen from the vehicle.
The other two cases occurred a short distance away outside a restaurant on Wisdom Pointe, off Hwy. 74 North.
In one case, officers responded to the scene, and were advised that forced entry had been used to access the vehicle between 6:30-7:30 p.m. A black purse containing a wallet with several credit cards, a driver's license and cash was missing from the rear seat of the vehicle, the police report said.
Also at the location, police at 7:57 p.m.  were informed that a door to the vehicle had been opened and the contents rummaged, according to the police report.
A word to the wise to motorists — whether at home or in the community, never leave anything of value in plain sight. Doing so is an open invitation to criminals.