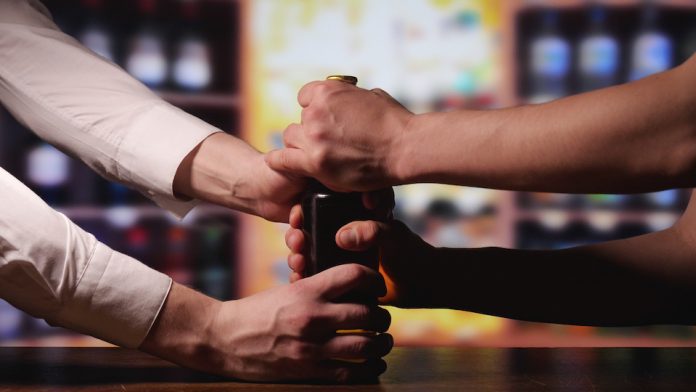 A Peachtree City woman, the reported girlfriend of the owner of the Olde Courthouse Tavern in Fayetteville, spent part of New Year's Eve in jail after an incident at the establishment where she allegedly threatened the owner with a knife before being restrained by employees who sustained minor injuries while subduing her.
Angelica Marie Rios, 49, was charged with simple assault/assault-family violence, according to Fayetteville Police Department spokesperson Ann Marie Burdett.
Burdett said Fayetteville police were dispatched to the Olde Courthouse Tavern in downtown Fayetteville after the county 911 Center received a call about an alleged domestic violence incident. The dispatcher advised police that the alleged primary aggressor had a knife, but it had been taken away from her.
"Police arrived on the scene to the back of the business, where they observed employees attempting to restrain and calm a female subject down as she struggled to get away from them," Burdett said. "Witnesses told the officer that the female subject was identified as Angelica Rios, the girlfriend of the business owner."
Burdett said Rios was allegedly intoxicated and became upset when she attempted to go to the bar to fix herself another drink, adding that the owner allegedly told her she didn't need another drink.
"Witnesses told police Rios allegedly grabbed a fork and steak knife from the bar area and held it in front of the owner's face in a threatening manner as if she were going to use them to harm the owner," said Burdett. "Witnesses stated they intervened and grabbed Rios to get her away from the owner. It is alleged that Rios threw a glass at the owner, but it missed him and shattered on the ground."
A few of the employees sustained minor injuries attempting to restrain and calm Rios down. The employees did not wish to press charges, Burdett said.
Rios was transported to the Fayette County jail, where she was turned over to jail personnel awaiting the warrant.