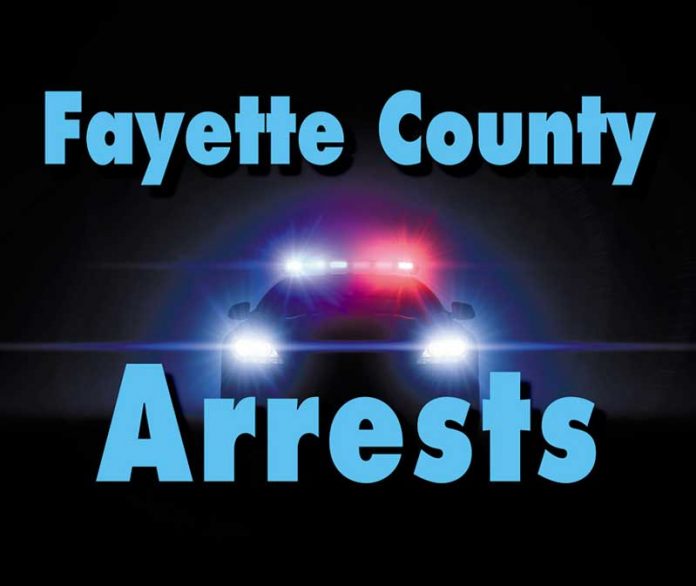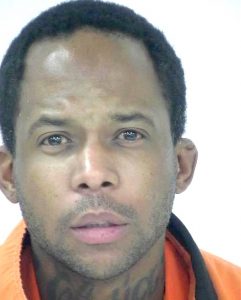 A Peachtree City man has been charged with multiple offenses stemming from a Dec. 22 incident where he threatened an employee at the Shiloh Mobile Home Ranch and a series of Dec. 25 incidents at his Ridgelake Drive residence.
Joshua A. Ware, 35, was charged with aggravated assault, possession of a weapon during the commission of a crime and criminal trespass by the Fayette County Sheriff's Office, according to Fayette County Jail records.
Additional charges by Peachtree City police included battery, drug possession, criminal trespass and entering auto, according to jail records.
Pertaining to the charges by the sheriff's office, Sheriff Barry Babb said deputies on Dec. 22 at approximately 4 p.m. responded to a domestic dispute call at the Shiloh Mobile Home Ranch off Ga. Highway 54 near the Peachtree East Shopping Center.
Deputies were told that Ware had pulled a knife and threatened an employee, said Babb, adding that Ware was no longer on the premises when deputies arrived.
Babb said a warrant for Ware's arrest was subsequently issued after the investigation.
Pertaining to the charges by Peachtree City, those came on Dec. 25 after officers were dispatched to Ware's Ridgelake Drive residence at Flat Creek Road and Ga. Highway 54.
The investigation from officers after being on scene for some time, speaking to victims and reviewing video evidence, revealed the subject (Ware) to have committed the offense of entering auto on the two vehicles in addition to other charges, the police report said.
Another police report from the same day dealt with a complaint that Ware earlier that day had punched a man multiple times after he came out of his residence. The video evidence led to the battery charge against Ware.
As for the criminal trespass charge, another police report noted that an officer observed a damaged vehicle in the Ridgelake neighborhood parking lot with a rock lying next to it.
"At the time, an investigation for two counts of entering auto and one count of battery was being conducted. Further investigation revealed the offender for the other cases to have been spotted in the area of the neighborhood pool house, which was next to the damaged car, earlier in the morning on the same date," the police report stated.
"Due to the totality of circumstances, piecing together evidence, and statements, the offender from the other incidents was charged with criminal trespass for the damage to the tail light of the vehicle caused by the rock," the report continued.
Reports explained that officers made numerous attempts to have Ware exit from his residence.
Peachtree City Police Department spokesman Chris Hyatt said Ware, while in the residence, turned on the gas in the stove, with officers subsequently breaking the rear sliding glass door, which resulted in Ware running out the front door.
At that point, officers took Ware into custody, Hyatt added.
Pertaining to the drug charge, Hyatt said suspected methamphetamine was found on Ware after he arrived at the jail.