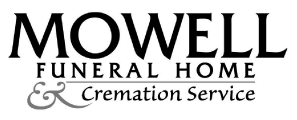 Lorna Kendrick Marden, 76, peacefully passed away Sunday morning, December 12, 2021, surrounded by family. She was born April 20, 1945, in Talladega, AL, and grew up in Glencoe, AL, with her parents Charles and Clara Kendrick and siblings Larry, Carol, and Paula.
Lorna is survived by her loving husband of 55 years, Jim Marden; her children, James (Denise), Jennifer (Don), and Jill (Brian); and her six grandchildren, Jay, Clara, Tyler, Nicholas, Kayla, and Beau.
Lorna was a devout Christian and member of Evergreen (Presbyterian) Church in Peachtree City, GA. She was known for her kind, thoughtful, and generous gestures, her mission to make education available for all, her contagious smile and laughter, and her love and devotion to her family and friends.
Lorna's celebration of life will be held at 11:00 AM on January 22, 2022, at Evergreen Church, 400 Windgate Rd, Peachtree City, GA, with food in the reception hall to follow.
In lieu of flowers, expressions of sympathy can be made in honor of Lorna by donating to www.evergreenchurchga.org, then click "Giving," click "Give Now," and select the last fund Option "Endowment."