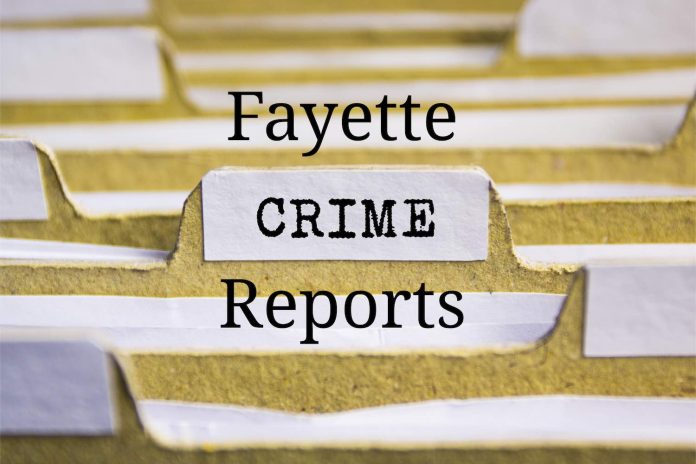 While it is the case that Fayette County has less serious crime than its surrounding communities, that does not stop thieves from committing opportunistic crimes.
Tyrone Police Department spokesman Philip Nelson said police on Dec. 14 were contacted about an entering auto incident that occurred at the South Hampton Village Shopping Center on Ga. Highway 74.
The owner of the vehicle said she arrived at a restaurant at 6:30 p.m. and returned to her vehicle at approximately 8:20 p.m., finding that the driver's side window had been broken, Nelson said.
Nelson noted that the vehicle had been locked, though the keys had been left inside.
The motorist reported that a backpack containing an iPad, a tablet computer and keys were missing, Nelson noted.
In an entering auto incident in Peachtree City, an officer on Dec. 15 at approximately 5:22 p.m. responded to Clubhouse Drive at the Planterra Ridge Golf Club off TDK Boulevard.
Upon arrival, the officer met with the owner, who said he had some items taken from his vehicle which was accidentally left unlocked, according to the police report.
A third theft incident, this one on Ga. Highway 54 east of Fayetteville, involved items stolen from a boat.
Sheriff Barry Babb said a deputy on Dec. 15 responded to the SecurCare Self Storage facility and met with the owner of a 2005 Bass Tracker, whose boat was parked in the rear of the property.
The owner said it had been 10 days since he had checked on the boat. When returning on Dec. 15 to pick-up the boat, the man found that the cover had been dislodged, the contents rummaged and that 12 tackle boxes, six fishing poles and a body suit were missing.