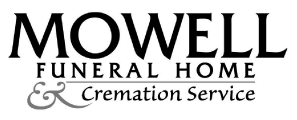 Thomas Edward Zaworski, 86, of Fayetteville, Georgia, passed away December 9, 2021.
He was born on April 25, 1935, in Hollis, New York, to the late Thomas and Mary Zaworski. He is preceded in death by his wife of 66 years, Helen Zaworski, who died on October 1, 2021; and his sons, Greg, and Eric Zaworski.
He is survived by his sons, Stan (Janis) Zaworski and Chris (Connie) Zaworski; his five grandchildren: Tammy, CJ, Lauren, Rachel, and Eryn, and twelve great-grandchildren.
Tom was ordained to the Permanent Diaconate for the Archdiocese of Atlanta on March 19, 1977. Deacon Zaworski served at several parishes throughout the Atlanta area. Tom retired from Delta Airlines after 37 years. He was a veteran of the US Navy and served as a medical corpsman with the US Marine Corps Reserve. He was a member, and former Chaplain of Marine Corps League Detachment 1325, Sharpsburg, Georgia.
A Funeral Mass will be held at 11:00 a.m. on January 3, 2022, at Holy Trinity Catholic Church located at 101 Walt Banks Rd, Peachtree City, GA 30269.
We welcome you to provide your thoughts, condolences, and memories on our Tribute Wall. Mowell Funeral Home & Cremation Service, Fayetteville, www.mowells.com