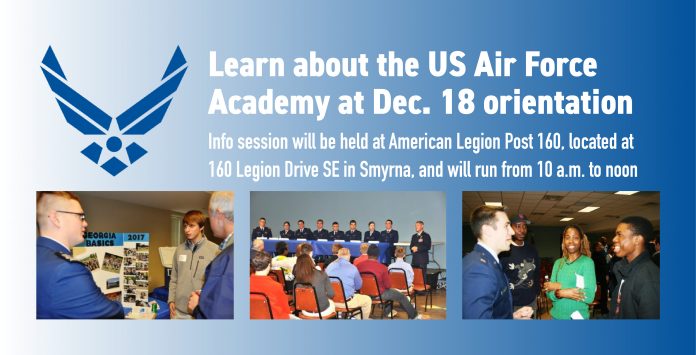 Find out what it takes to take flight with the Air Force. The Georgia Parents Club from the United States Air Force Academy is hosting a Candidate Orientation Program on Saturday, December 18.
There will be current cadets, Liaison Officers, and congressional representatives in attendance to answer any questions students may have about the Academy.
The orientation will be held at American Legion Post 160, located at 160 Legion Drive SE in Smyrna, and will run from 10 a.m. to noon.
The event is free and is open to all interested high school students and their parents. If you are interested, please e-mail your name, high school name, and your contact e-mail address to georgiaCOP2021@gmail.com to help in planning for the event.
No matter what year you are in school, this is a "can't miss" opportunity.