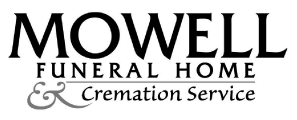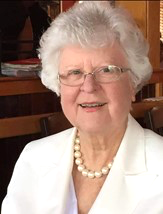 Barbara Rish Cannington, 86, of Fayetteville, Georgia, a true gracious Southern Lady, went home to be with her Lord and Savior Saturday, November 27, 2021.
Barbara was born August 29, 1935, to Virginia Greene and Bradley Rish. She spent her early years in the New Bethel Baptist Church community area of rural Randolph County, GA. She loved spending time with her parents, grandparents, and extended family. Barbara was very close to her uncle Bill, similar in age, who was like her brother.
After graduating from Randolph County High School Barbara flew to Germany to marry her childhood sweetheart, James Terry Sinquefield. As a military family they traveled to several posts in the United States with their young daughter, Babbie Jan, and they were excitedly expecting another baby when tragedy struck. Jimmy was killed in a helicopter accident February 22, 1958. Barbara gave birth to their daughter, Terry Sue, the next day then spent the next ten years caring for her young girls with the help of her parents. During that time, Barbara worked as an apprentice at and then bought the Cuthbert Florist, which she ran with her mother for seven years.
In 1968 a family friend introduced her to his brother, Ernie Lee Cannington, a recent widower with three small children. They married that August and started a new life with a blended family, raising their five children: Buddy, Babbie, Terry, Cindy, and Brenda, in East Point.
Barbara was a homemaker and worked several part-time jobs in the local florist and banking industry until their children were grown. At that time, she moved to full time banking in Fayetteville where she rose to the position of branch manager then loan officer. This move took her to a new career in Real Estate from 1985-2005, and she was credited for selling the land to build Piedmont Fayette Hospital.
Barbara and Ernie were happily married for 50 years and treasured the love and affection of their children, grandchildren, and great-grandchildren.
Barbara and Ernie were active members of McDonough Road Baptist Church, where she served on the decorating committee and in the sign language ministry. Barbara was a strong and confident woman who was held and comforted by her children as her soul left her body and met her Lord. Her children grieve her loss but rejoice in her victory.
Barbara is preceded in death by her first husband, James Terry Sinquefield; and her second husband, Ernie Lee Cannington. She is survived by her children, William "Buddy" (Diane Overstreet Webb) of Fayetteville, Babbie Sinquefield Spain of McDonough, Terry (Bill) Sinquefield Boger of Tryon, NC, Cynthia "Cindy" (Bud) Welborn of Roswell, and Brenda (Susan) Cannington of Fayetteville; her six grandchildren; as well as her six great-grandchildren.
Barbara loved her friends and family.
Barbara "Mama" "Granny" "Nan" will be sadly missed but because we know where she now resides, we rejoice and celebrate.
The family will receive friends from 2:00 PM – 4:00 PM on Wednesday, December 1, 2021, at Mowell Funeral Home, Fayetteville. The family will receive friends from 12:00 PM – 2:00 PM at Lunsford Funeral Home, Cuthbert, Georgia. A graveside service will be held at 3:00 PM on Thursday, December 2, 2021, at New Bethel Cemetery, Cuthbert, Georgia.
We welcome you to provide your condolences, thoughts, and memories on our Tribute Wall.
Mowell Funeral Home & Cremation Service, Fayetteville, www.mowells.com