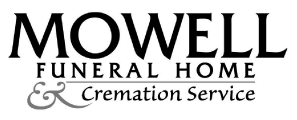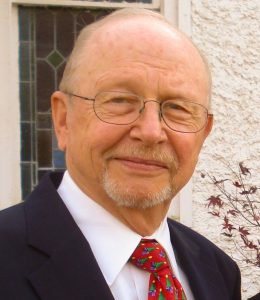 Billy Charles "Bill" Horton passed away peacefully at home in Senoia, GA on November 2, 2021 at the age of 82.
He was born to Thurmond Randolph Horton and Ivery Mae Horton in his aunt's home in New Albany, Mississippi in the summer of 1939.
Bill has one sibling, Marjorie Stepp, forever a loving and wonderful sister to her "baby brother."
Bill met the love of his life, Lynn Lawson, at their first cousin's wedding when he was 19. She was 15. It was another year before they dated, two more before they married in 1961. Bill joined the US Army and was called for active duty just six weeks after he and Lynn married. She accompanied him throughout his service, both in the US and Germany, where his first daughter Kimberly was born.
His youngest daughter, Leslie, was born in Augusta GA, where Bill and Lynn finally settled after he returned to the States.
Bill attended Mississippi State and Augusta College and spent over 27 years with Georgia Pacific as a Property Tax Accountant before enjoying early retirement at 56.
Bill, who learned to play tennis and water ski as a youth, enjoyed camping at the lake, beach and mountains with his family. Later, he became a model train enthusiast, and with his wife, went on rail journeys through the Copper Canyon in Mexico and along the coast of New England from Boston to Maine.
He shared his travels with his daughters and their families, and a "crowd" of cousins and enjoyed numerous vacation spots all over the United States, Central America and the Bahamas.
In addition to travel, Bill was an avid woodworker who loved to craft reproductions of historical landmarks into birdhouses for friends and family. His love of all things wood extended to crafting unique toys, models and furniture for his grandchildren.
Bill was a Deacon at Sharpsburg Baptist Church where he was a member for over 9 years. He previously attended Peachtree City Christian Church for many of the 32 years he lived in Peachtree City. He and Lynn were honored to host many visiting Missionaries in their home from all over the world.
After moving to Senoia, Bill enjoyed volunteering at the Senoia Area Historical Society where he and Lynn were Docents.
Bill is survived by his wife, Lynn; children, Kimberly Horton Guerin (Joe) and Leslie Horton Hodges (Joel); and grandchildren, Carter Rogers, Erin Rogers, Michael Guerin, Kristofer Hodges and Ryan Hodges; as well as a host of loving in-laws, nieces and nephews, cousins and longtime friends.
A Celebration of Life will be held at Sharpsburg Baptist Church, Saturday, November 27th at 2:00 p.m. A reception will follow at the church. In lieu of flowers, donations may be made to either St. Jude Children's Research Hospital or Samaritan's Purse.